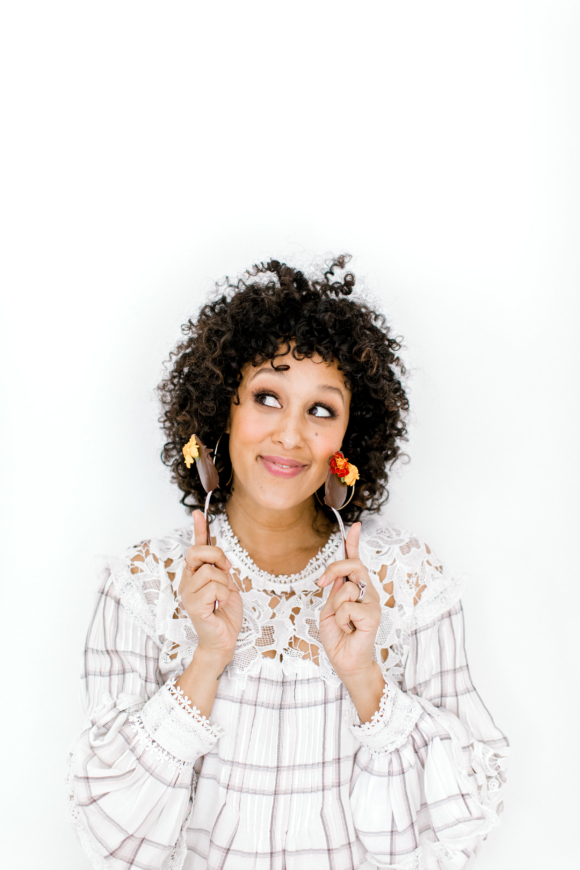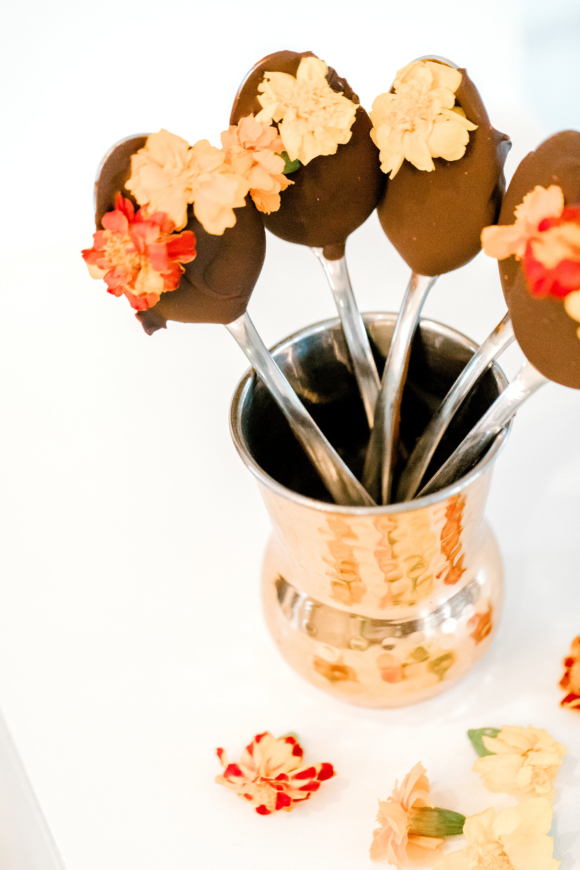 I am sucker for any holiday! I will seriously celebrate them all … and Valentine's Day is no exception! I think it's fun to get into the spirit of any holiday, and to see my children get excited makes it all the more special.
This year I wanted to try something a little different, and come up with a Valentine's Day sweet treat that wasn't too sweet, or packed with artificial ingredients. That is definitely one thing about traditional Valentine's Day treats that I am not crazy about — Everything is pink or red, and that usually means lots of artificial food coloring and additives. So, after doing some searching on Pinterest, I came across several ideas for chocolate dipped spoons and fell in love with the idea — Especially because I knew I could use vegan chocolate to make them.
I have to say this may be one the easiest and cutest treats I have ever made! There are a lot of variations out there of how to make these … Many people drizzle them with white chocolate, or top them with sprinkles. I decided to try using edible flowers on top of mine (to keep them organic), and they turned out amazing!
These are so adorable, and would make for a perfect dinner party dessert. Added bonus … they are portion controlled, so if you can resist and eat just one, then you know you aren't going overboard with dessert!
I hope you love these as much as I do! Let me know if you make them for your Valentine's day!
Xx
Tamera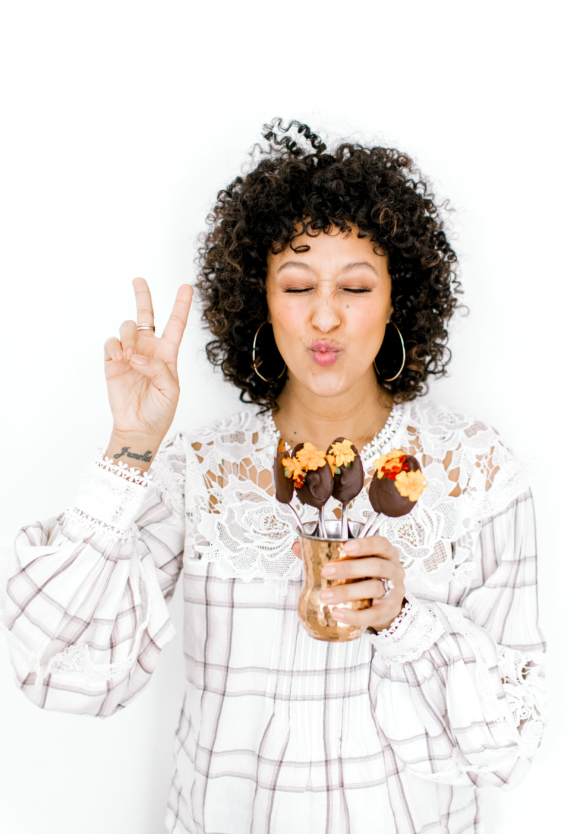 Chocolate Dipped Spoons + Edible Flowers  | Serves:  | Prep Time: 10 minutes | Total Time: 40 minutes Makes 5 large spoons
Ingredients:
1 cup of chocolate chips of your choice (I use Enjoy Life Vegan Chocolate Chips)
Edible Flowers (I found mine at Whole Foods)
Supplies:
Plastic sandwich bag (make sure it is BPA free because you are going to be placing melted chocolate in it)
5 metal spoons
Spatula
Wax paper
Microwave safe bowl
Instructions:
Line a plate with wax paper, and place your spoons on top.
Pour chocolate chips in a microwave safe bowl and microwave in 30 second increments (stirring in between) until your chocolate is melted.
Once chocolate is melted, pour it into your BPA free plastic bag, and cut off a small tip from one of the corners of the bag. Make the cut about ¼ of an inch in diameter.
Pipe the melted chocolate on the top of the spoons, distributing it as evenly as possible. When you're done, smooth the chocolate with your spatula and wipe any excess chocolate from the side of the spoon that may have spilled over.
Add 1 or 2 edible flowers to the top of the chocolate covered spoon.
Let chill in the fridge for 30 minutes until the chocolate is hard.
Enjoy!