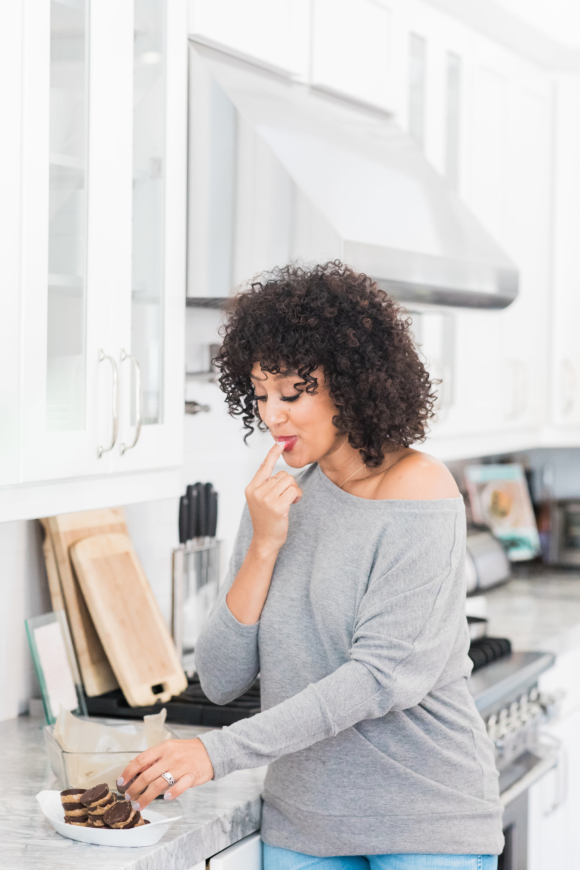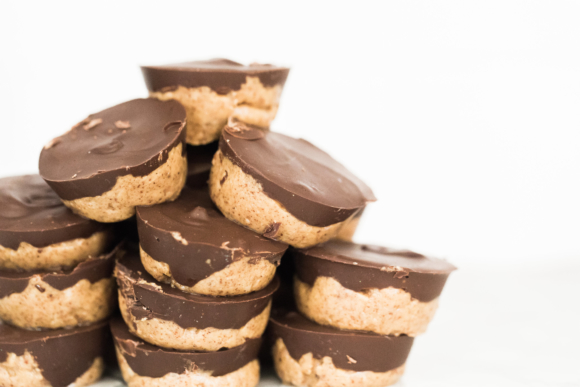 I recently made these Chocolate Almond Butter Cups, and I am so excited to be sharing the recipe with you guys! They are a healthier twist on traditional chocolate peanut butter cups, and let me tell you, they taste amazing. They are just sweet enough to cure any sugar craving, but have zero refined sugar in them (which I love).
Aside from the fact that they are just plain delicious, this recipe also has some other great selling points: First, you can make and store these cups in the freezer for up to a month, making them the perfect last-minute dessert to keep on hand. Second, they require no actual baking — And it is almost impossible to mess them up, so anyone can make these! Finally, the recipe is paleo, gluten free and can easily be done dairy free and vegan by using vegan chocolate chips (like I did) — Making the recipe a great option to bring to a party, because it complies with a lot of different dietary restrictions.
Overall, this recipe was a big win! I feel so much better keeping treats like this in my house because I know that I'm feeding my family a dessert that is not processed, or packed with artificial flavors and sugar.
I hope you guys like these as much as I do! Please let me know if you try making them, and how they turn out for you!     
Xx
Tamera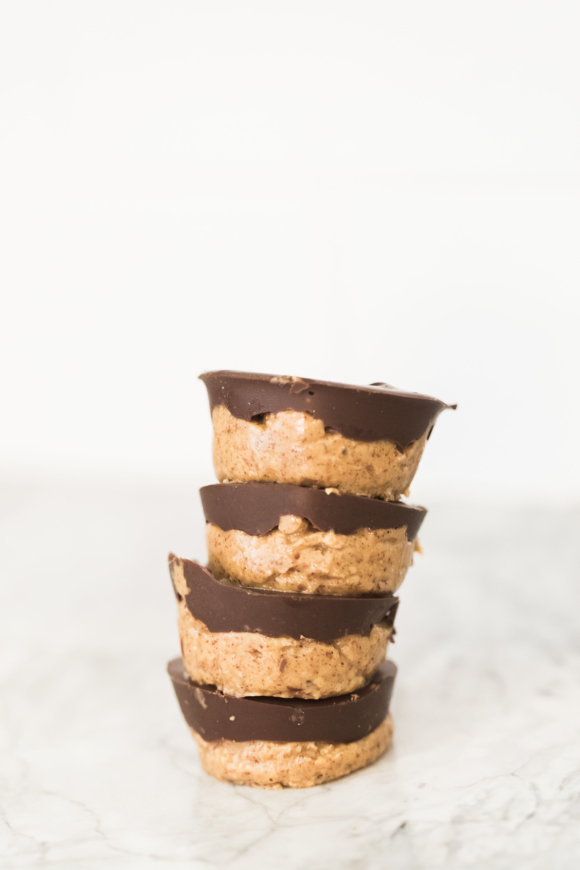 No-Bake-Baking Chocolate Almond Butter Cups | Yields 12 | Total Time: 45 minutes
Ingredients
1 Cup of smooth organic almond butter
½ Cup unsweetened shredded coconut
1Tbsp of organic coconut oil
1Tbsp of agave syrup
Pinch of salt
1 Cup of chocolate chips, melted … I used Enjoy Life Chocolate Chips
Instructions
Place almond butter, coconut, coconut oil, agave syrup and salt in a food processor and puree until smooth
Using a mini muffin tin (I used this BPA free one), place a spoonful of the mixture into each cup
Evenly pour the melted chocolate on top of each spoonful of the mixture (so the cup is about half mixture and half chocolate)
Freeze the muffin tin for 30 minutes until hard
Using a knife, pop each individual cup out of the muffin tin
Store your cups in the freezer in an air tight container