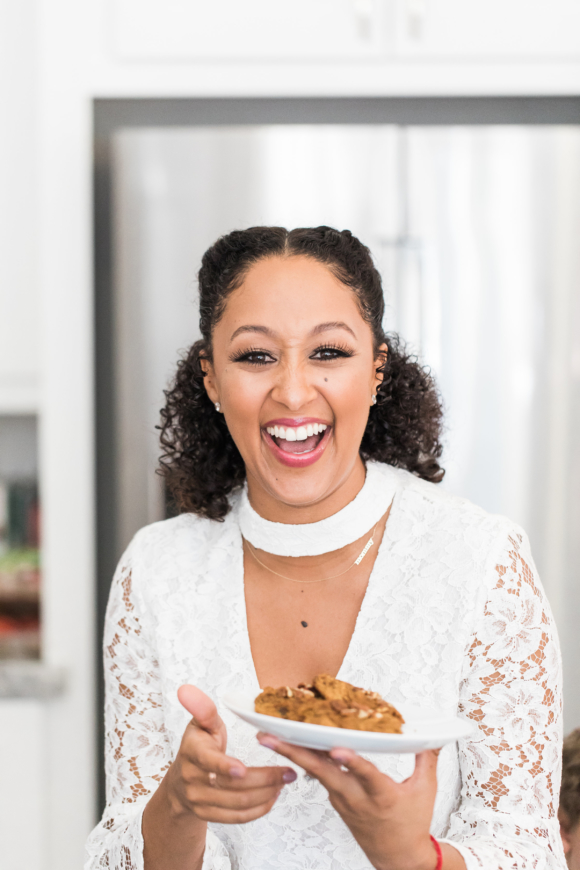 As many of you guys know, I am always on the lookout for recipes that are a healthier alternative to things that I love like pasta and baked goods … I am all about finding the balance in life, and even though I am happy to indulge every once in a while, (especially now that we are in the holiday season), I really love finding recipes that are healthy versions of some of my favorites … And I also feel way better about having healthy alternatives in the house for my family to eat.
This time of year, I am a big fan of anything that is pumpkin, and so when I came across this recipe for Pumpkin Spice Breakfast Cookies from Every Last Bite, I knew I had to try them (plus it meant getting to eat a cookie for breakfast). Now, I don't want to fool any of you, they do not taste like a traditional cookie, but they are really delicious, and a healthy way to start the day!
These cookies taste more like muffin tops and are not too sweet, but have an amazing subtle flavor to them (thanks to the cloves and nutmeg). They also freeze really well, so you can do what I did, and make a big batch and just pull them out of the freezer as needed — Making them an amazing option for an on-the-go breakfast.
The recipe is simple enough that you could easily add or omit anything you want to change up the flavor a bit. For some variations, try sprinkling shredded coconut on top, or leave out the raisins.
I hope you guys enjoy this recipe as much as I did! Let me know if you make these cookies and how you like them!
Xx
Tamera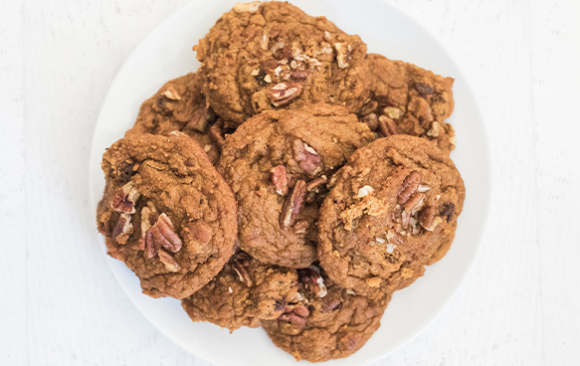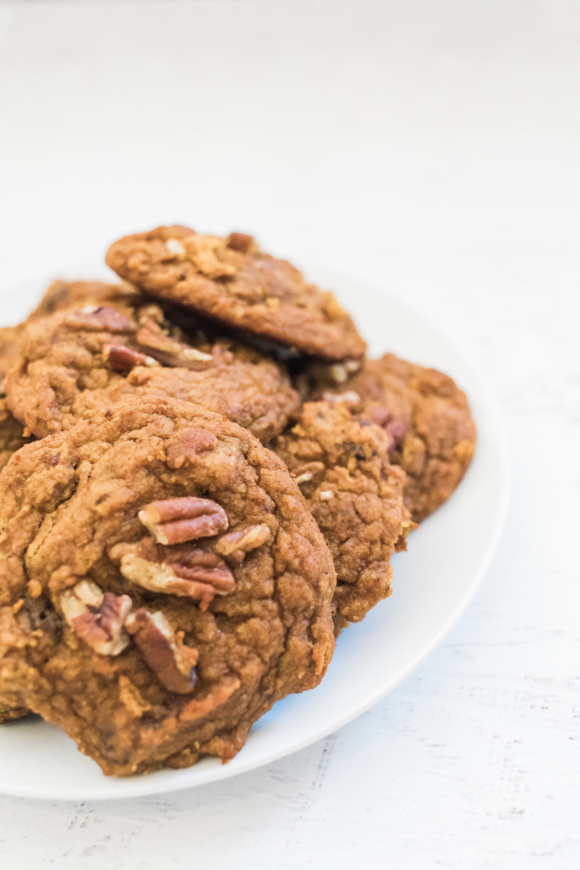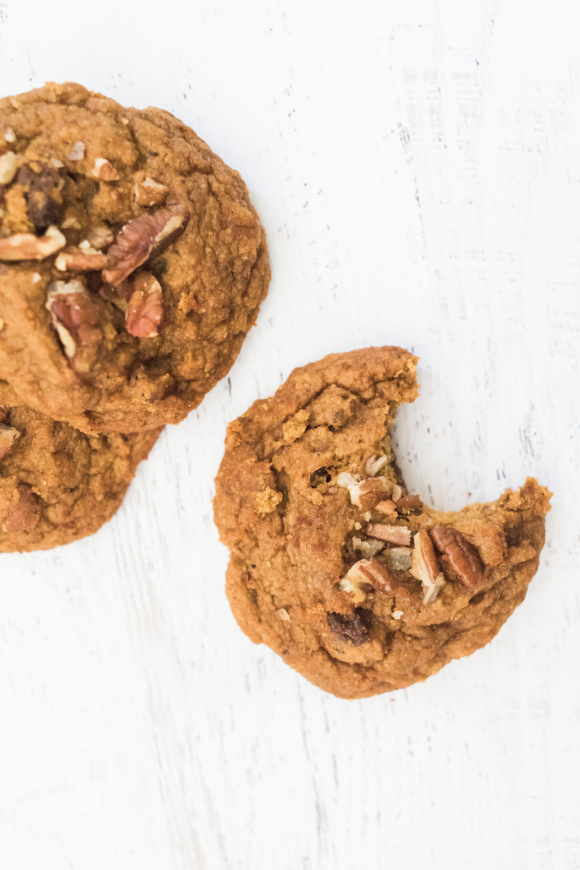 Pumpkin Spice Breakfast Cookies | Prep time 10 mins | Cook time 18 mins | Total time 28 mins | Yields: 18 cookies
Grain/Gluten Free, Dairy Free, Paleo, SCD Legal, Vegan, Refined Sugar Free
Ingredients:
1 cup pumpkin puree
2 eggs
1 tsp vanilla
⅓ cup coconut oil
2 tbsp honey
1½ cups almond flour
1 tsp cinnamon
½ tsp ginger
¼ tsp nutmeg
¼ tsp cloves
½ tsp baking soda
⅔ cup chopped pecans + 2 tbsp finely chopped pecans for the tops
¼ cup raisins
Instructions:
Preheat the oven to 350 degrees Fahrenheit
In the bowl of an electric mixer combine the pumpkin puree, eggs, vanilla, coconut oil and honey and blend until well combined.
Add in the remaining ingredients (except the 2 tbsp chopped pecans) and mix.
On a parchment paper lined baking sheet drop large spoonfuls of the batter and then gently press down on each to slightly flatten. Sprinkle the tops of each cookie with the remaining chopped pecans.
Bake the cookies for approximately 15-18 minutes until golden on top. Let them cool on the baking sheet for 5 minutes before transferring to a cooling rack.
Enjoy!