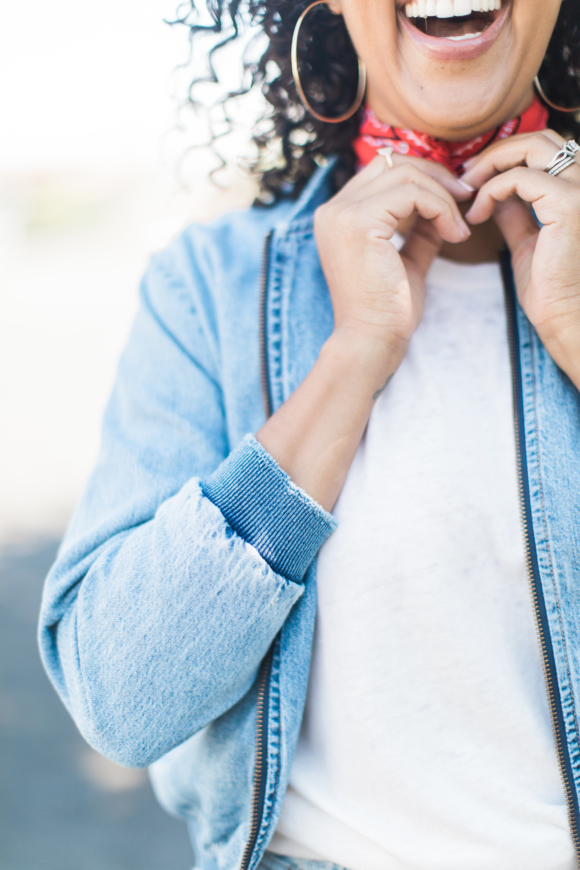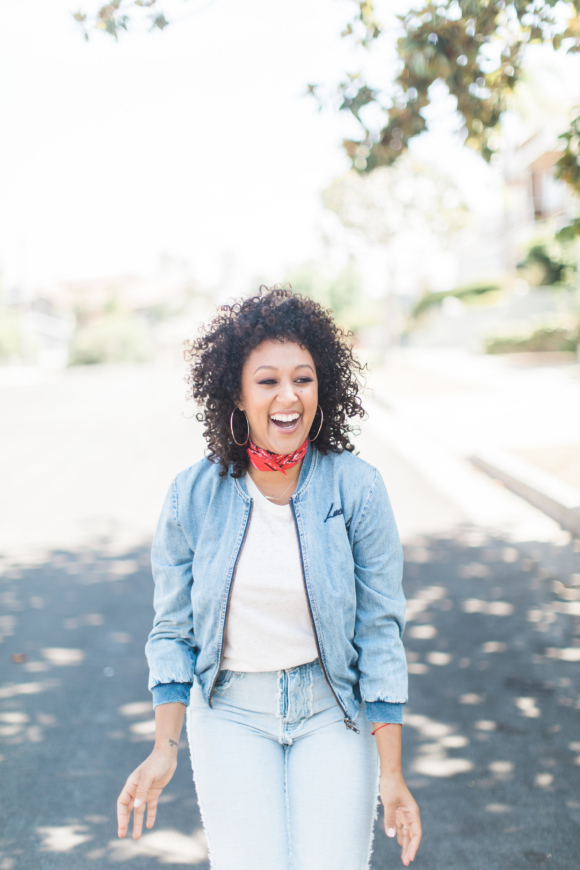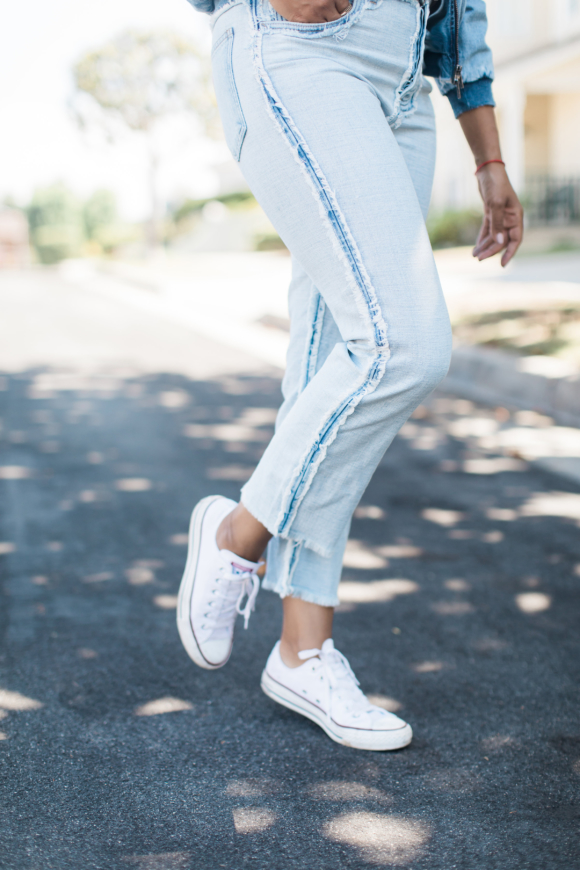 With fall right around the corner, I have started shopping and scoping out some new pieces for my wardrobe … And I keep finding myself drawn to denim looks! I am definitely someone who believes you can never have enough pairs of jeans in the closet. Denim is just one of those timeless and classic wardrobe staples that you can't go wrong with.
The past few seasons, designers have been putting out a lot more variety of denim — From overalls making a comeback, to denim blouses and bomber jackets (like the one from Lucky Brand that I am wearing above), there are a lot more styles of denim to choose from these days beyond just jeans.
Below are some of my favorite looks for fall. From a great pair of go-to jeans (Madewell is a one brand that never disappoints), to some more trendy pieces like two-tone jeans — I can't wait to keep adding to my ever-growing denim collection and sport some of these looks this coming season!
How do you guys like to wear denim? Let me know what pieces you have your eye on for fall!
Xx
Tamera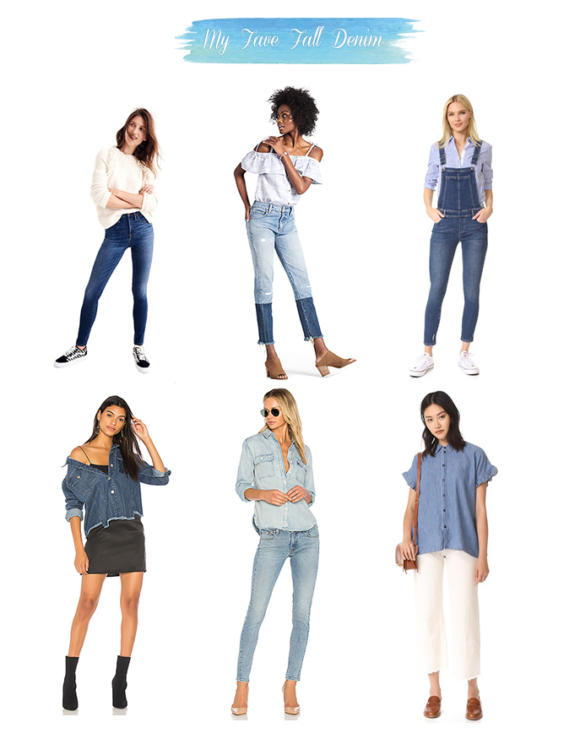 TOP ROW, LEFT TO RIGHT: Madewell 10″ High-Rise Skinny Jeans in Danny Wash | Lucky Brand Stylized High Rise Tomboy – Liberty Hill | PAIGE Ellie Overalls
BOTTOM ROW, LEFT TO RIGHT: FRAY TRUCKER JACKET, Bella Dahl | LEVI'S Utility Boyfriend Shirt | Madewell Indigo Ruffle Side Shirt