Hey guys! Remember those gorgeous blue waters that I posted on my Instagram not too long ago? We took a family year-end trip to Cabo, Mexico during my break from filming – can you say relaxing – and I have been wanting to share the pics ever since!
It was our first trip out of the country with Ariah and we decided to head to San Jose Del Cabo and the JW Marriott Los Cabos Beach Resort & Spa. We wanted a resort with something to offer for all of us and still feel like Adam and I had some adult time. The beachfront location is where the Sea of Cortez meets the Pacific Ocean and our room had a gorgeous front row view. I got much needed spa time and it was amazing!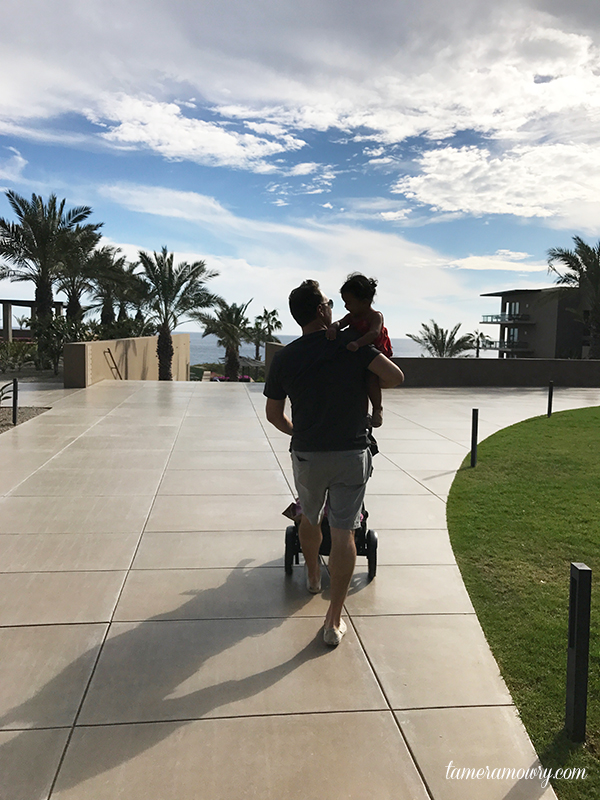 It was so nice to just hang out with Adam, Aden and Ariah. The chaos of our jobs and the busy holiday season just melted away. It's so important to take time off when it's needed, and I couldn't have asked for better company.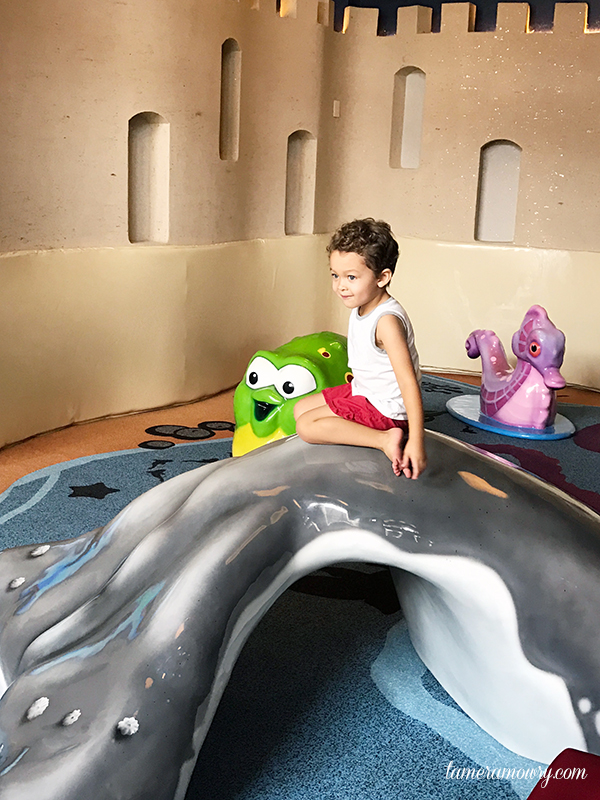 Of course, even the most relaxing family trips still include tons of playtime. This was a big break for Aden after being in school this fall, so he needed the vacay too! He had a great time enjoying the hotel's children programs and daycare.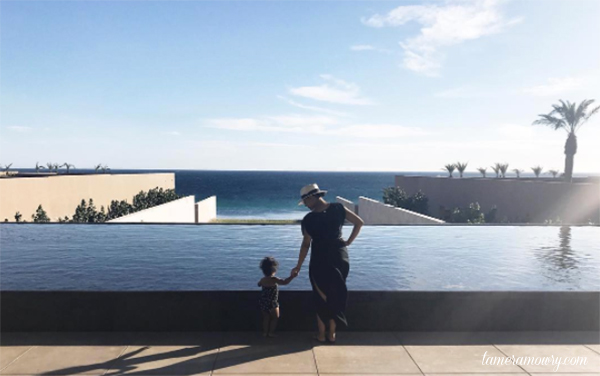 Had to get some blog pics of course. This is a view from the JW's lobby!
She loves to dance.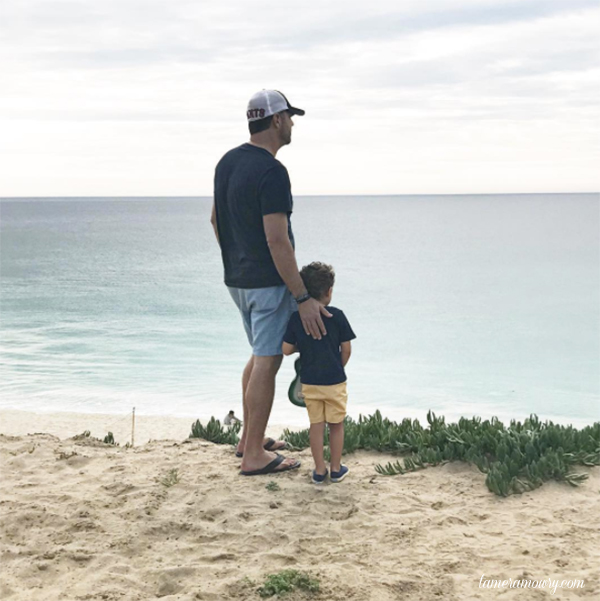 Blessed to experience this journey with my love.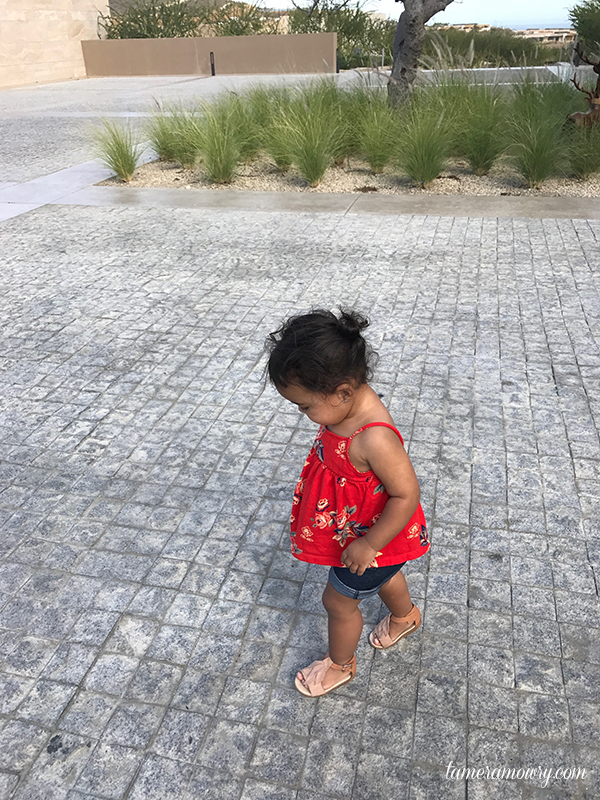 Vacay style! This girl teaches me so much. She has enriched my life in so many ways.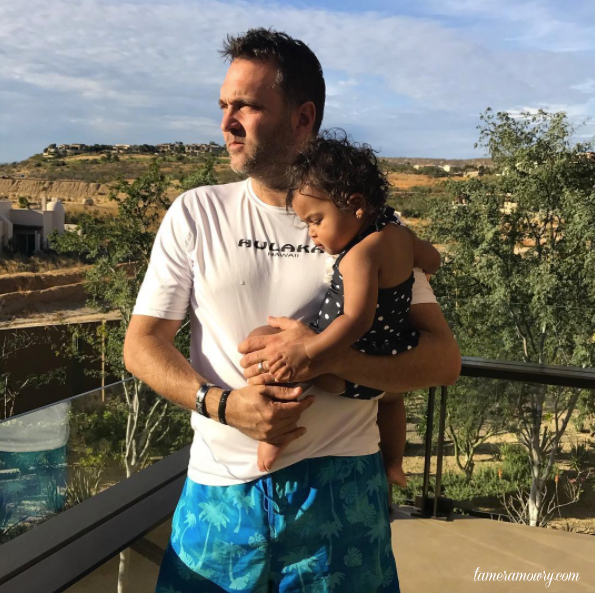 Dad and his girl.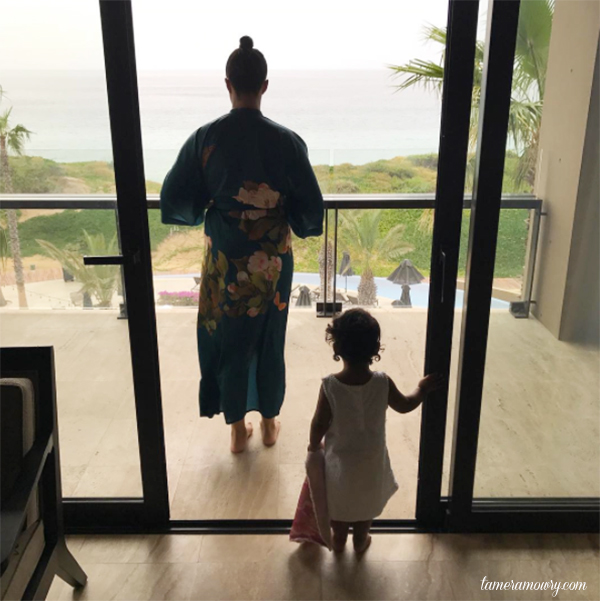 Love this pic Adam snapped… Sums up our trip perfectly. I had a chance to recharge and reflect on what this past year with my growing babies was like. Parenting is always a roller coaster, and getting a little time to unwind lets your brain refresh. In these moments, I couldn't help but sit back in awe of all that God has blessed me with.
2017, I'm ready for ya!
Xx,
Tamera