Whenever possible, I like to keep my skincare and beauty routines au natural. Skin needs a break every now and then. But whipping up at home treatments can be a little intimidating! Who wants to put something they aren't completely sure about on their face? Luckily, the healthy foods we eat also double as topical treatments, making for clearer skin and even whiter teeth. Win-win, right?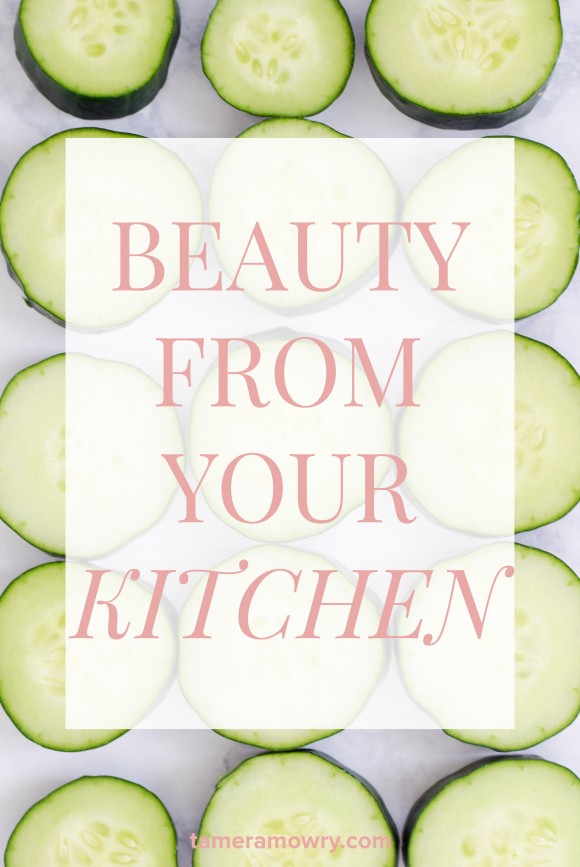 5 Beauty Ingredients from Your Kitchen
Manuka Honey. Manuka honey has major antibacterial elements (more than your average honey), which is what makes it such a great life ingredient. It may be an investment at the natural food store, but manuka honey can actually eliminate the need for other expensive beauty products, so it might in fact save money – it's useful as a face mask (sticky, I know!), spot treatment and cleanser (find a few recipes here). It's also helpful in maintaining health… They don't call it a natural healer for nothing!
Coconut Oil. Coconut oil is a big beauty multitasker. Like manuka honey, you can replace a ton of your other products with just one jar! It's been known to act as a hair mask (for extra smooth hair), makeup remover and even shaving cream. Coconut oil is also a popular choice for oil pulling because of its ability to extract toxins from the skin.
Strawberries. Strawberries can be great secret "ingredients" when it comes to teeth whitening. The malic acid in them helps remove surface stains to leave you with a glowing smile. All you need to do is crush up strawberries, mix in a teaspoon of baking soda and apply with a q-tip. Don't forget to rinse and brush after a few minutes though.
Lemon. Everyone can benefit from lemon, both inside and outside! Besides being a healthy, detoxifying addition to your water or tea, lemon is a great antibacterial ingredient for homemade body scrubs and hair rinses (make sure to dilute with water!). Lemon is also believed to help treat acne, but be careful not to use on sensitive skin or before going in direct sunlight.
Cucumber. Cutting up a fresh cucumber and using them as DIY eye pads may not be a long term solution for reducing puffiness or brightening dark circles, but it actually can help when you're running low on Zzz's and have to make an appearance out in public! The trick? Making sure they're actually cold, so they can help reduce swelling fastest. Cucumbers also contain antioxidants and flavonoids that can help with irritation.
Are you into DIY beauty? Share your fave treatments below – maybe I'll feature it in a blog post!
Xx,
Tamera