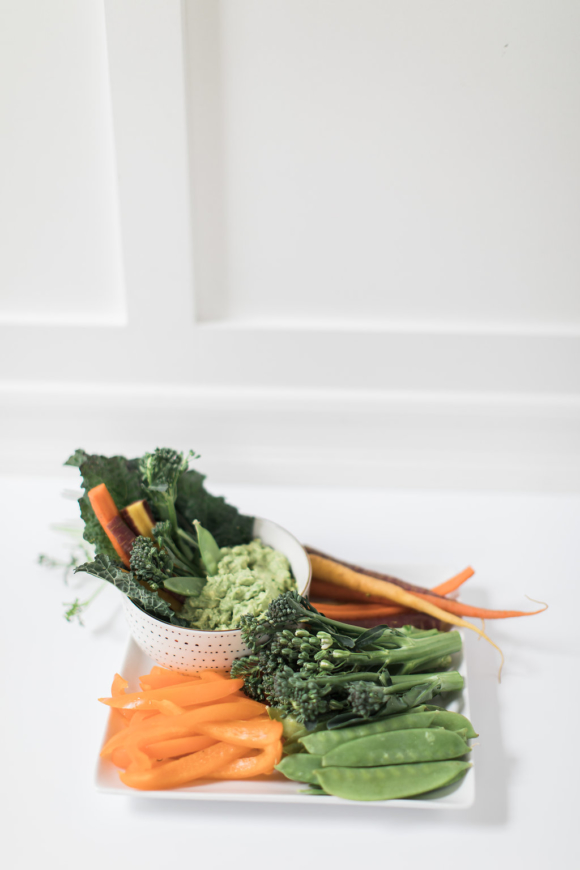 Summer is officially in full-swing, and that means lots of warm nights, alfresco meals and of course, good food! With 4th of July tomorrow, I had to share with you guys one of my new favorite appetizer recipes. This Avocado Crudité Platter has been a big hit at my house, and I have to admit, I feel a little bit like I'm pulling one over on my family each time I serve it. The entire dish (with the exception of a little sea salt) is made of vegetables! Okay, well I guess technically avocado is a fruit, but you get my point — It's healthy!
This recipe is a really nice alternative to traditional chips and guacamole, or veggies and dip. I also love it because my family can polish the whole thing off and they still haven't filled up too much before dinner is even served. It's very simple and quick to make, and is perfect to serve at a summer barbecue. The best part is, everyone always comments on how beautiful the platter looks!
What are your go-to summer appetizers?
Xx
Tamera  
Avocado Crudité Platter | Serves: 6 | Prep Time: 15 minutes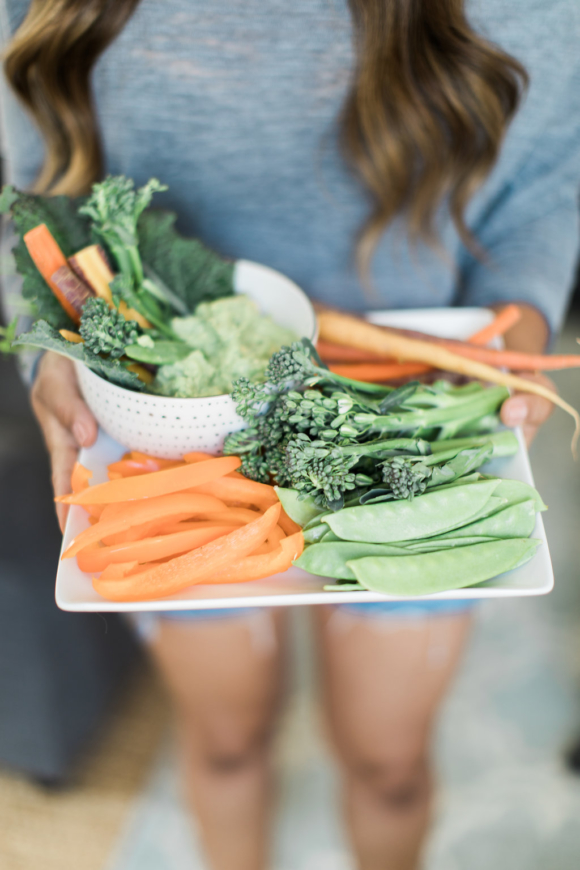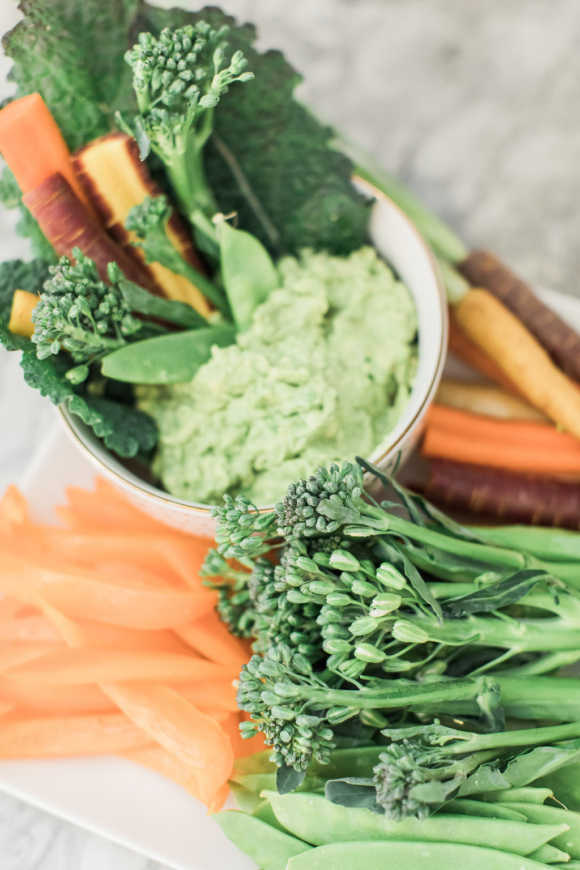 Avocado Dip Ingredients:
3 medium avocados (ripe)
1 tsp of coarse sea salt
Juice from half a lime
Vegetables: These are the veggies I served, but feel free to select your own variety of vegetables!
6 Heirloom carrots, halved
One medium orange bell pepper, thinly sliced
I small bunch of broccolini
I large handful of snap peas
3 large leaves of kale
Directions:
In a medium bowl, mash up avocados with a fork, and combine with sea salt and lime juice. Keep the consistency of the dip chunky so that it can easily be dipped with veggies.
Layer a few pieces of kale in your serving bowl, and then place avocado dip on top.
Place all your sliced veggies on a platter, and arrange a few veggies right in the bowl with the avocado dip.