Guys, the overalls craze is back, and this time it's Ariah rocking the style. Spring is just getting going in California, and the temps have been up and down. The solutions for my little ones? Their fave rain boots! They can't get enough of them.
And that's when we discovered, there's nothing cuter than rain boots and overalls. And curls on curls of course.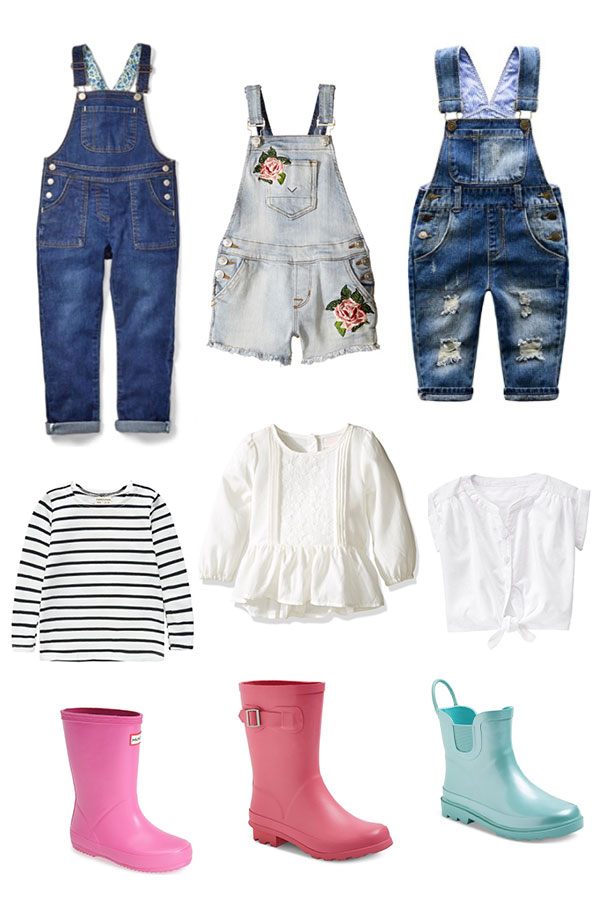 Look 1: OshKosh B'gosh Little Girls' Cozy Denim Overalls, Long Sleeve Striped Shirt, Hunter First Classic Rain Boot, Look 2: Hudson Kids Floral Shortall, Toddler Embroidered Top, Tall Matte Rain Boots, Look 3: Little Girls Distressed Overalls, White Woven Top, Pearlized Mint Rain Boots
You guys loved the pic I posted on my Instagram, so I created a few more outfits inspired by Ariah's look. You can shop them via the links above or use as inspiration for the future! And a few of you have asked about Ariah and Aden's curls and keeping them happy and healthy. You can check out my post on kids' haircare routines for my tips and suggestions.
What are your little ones rocking lately?
Xx,
Tamera