So far, it has been such a great summer spent outside soaking up that vitamin D. It's still hotter than hot here in Los Angeles, so the fam and I are trying to make the most of it by planning outdoor activities. Of course, Aden needs comfortable hot-weather clothes and there's nothing more fun for a mom than finding an outfit that both he and I enjoy.
While I try not to get carried away with styling my son—the first priority is that he's comfortable and happy—who doesn't love to see their littles rocking a cute outfit while out and about? And I've discovered that yes, shopping for boys CAN be just as much fun as shopping for girls! The trick is to keep it simple, affordable (they grow fast!), but still have fun with it. After all, these are moments we'll always remember!
Swim Time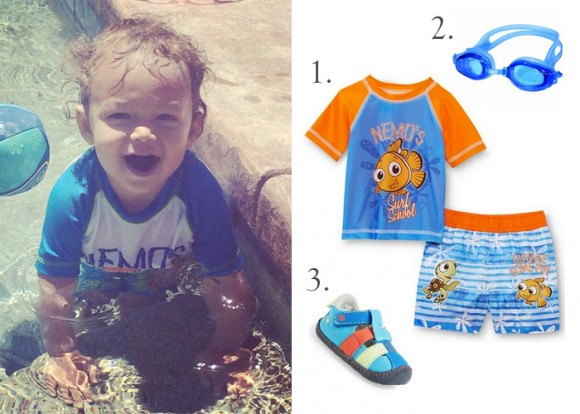 Swim Goggles / Stride Rite Shoes / Shirt & Swim Shorts
For a day at the pool, a swim shirt and shorts pair with a rash guard keeps babies safe and happy. Pair with water resistant shoes and swim gear or water toys.
Exploring Nature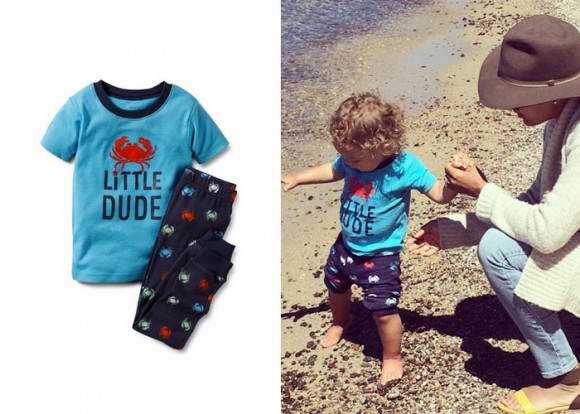 Sometimes all you need to make your baby happy is a cozy PJ Set like the one above. But that doesn't mean you can't opt for cute sayings and colors!
A Little Dressy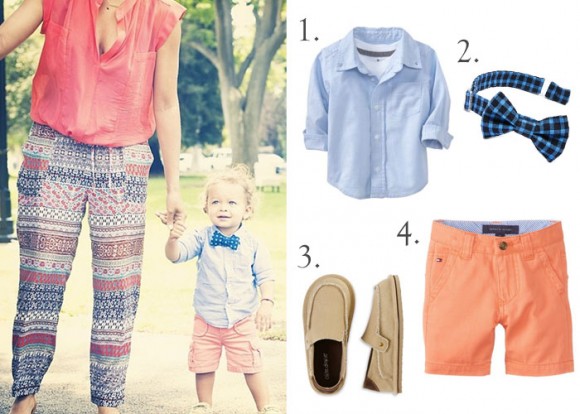 Bow Tie / Oxford Shirt / Coral Shorts / Slip-Ons
Love when little boys get all dressy in a bow tie! Salmon shorts are great for a preppy look in the summer or to brighten an outfit any time of year. Thanks to my close friend Jessica Luengo for the amazing pic of us.
The Rock Show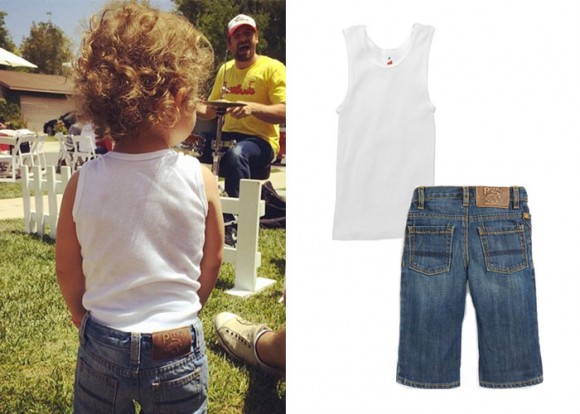 This picture kills me! Just grab a pair of faded jeans and a ribbed tank and he is set! All you need to do is keep him from playing in the dirt in those stylish jeans and white top.
Travel Style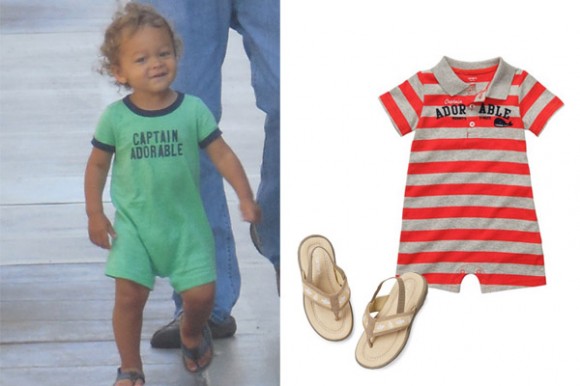 What are your kids' styles like?
Xx,
Tamera