Now that summer has come to a close (though you wouldn't fully know it in LA) and The Real has premiered, it is all about quickness and what works with the weather when it comes to dressing Aden. Whether he's playing outside or staying in for a lazy weekend with Adam and I, I like to keep his looks functional, but still a little stylish. That means basics, layers and accessories (Love hats on my little man). I've already shared his summer style, here's some fall looks for inspiration!
Supporting His Team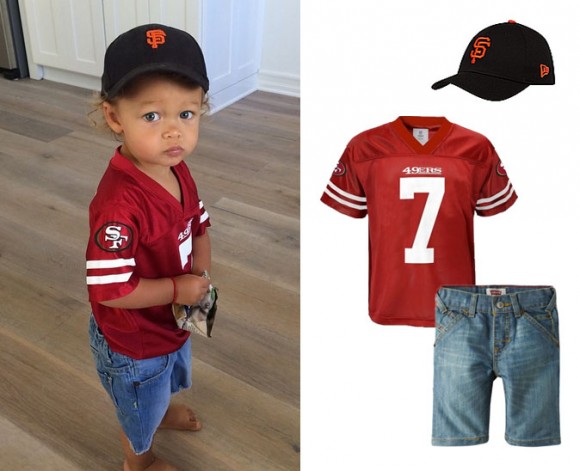 Giants Hat / 49ers Jersey / Denim Shorts 
We love our San Francisco teams. Ever since Aden was teeny tiny we've been taking him to games, so it only makes sense for him to rep our teams well. Hats and jerseys are a go-to, but for cold game nights we add a Giants hoodie. He's already becoming obsessed with baseball, just like his daddy.
Park Day
When out and about it is always good to have layers and options. Leggings can be rolled up if your little one gets hot and a cardigan can be thrown on when it gets chilly. Together, Aden is comfortable and looks oh so cute!
Fitness Fun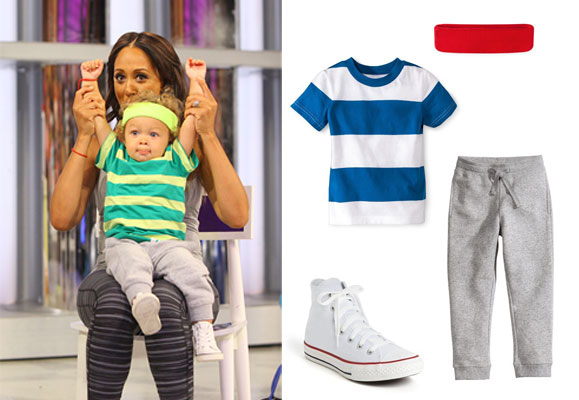 Sweatband / Striped Shirt / Sweat Pants / High Top Sneakers  
This work out look is more for fun – because let's be honest, it is only momma breaking out in a sweat! But a t-shirt, some sweat pants and a pair of high tops can be a great playdate look or for when boys will be boys and run around outside.
Lounging Around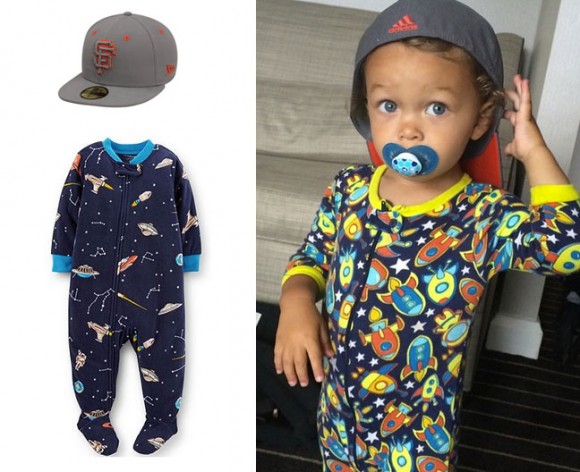 Baseball Cap / Footed Pajamas 
For full lounging around a footed pajama set is all you need. That, and Daddy's baseball cap, of course.
Helping Out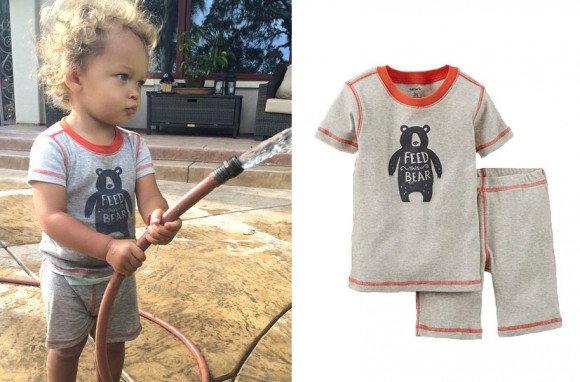 When Aden's at home, I like to let him play in casual clothes or his pjs. This pajama set is affordable and the perfect pick for watering the plants in this intense California heat. Lol.
Xx,
Tamera