Hope you enjoyed scrolling through all the photos from Part 1 of Aden's 4th birthday bash. All of those treats were delicious! But the bubble machine wasn't the only activity for the kids at the party (even though it was quite the hit), we also had a photo booth, face painting, and more: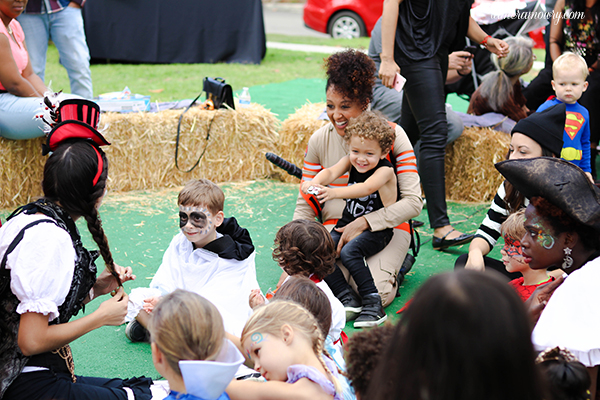 One of the best parts of the day was when we all sat down to an incredible magic show from the magicians at Happily Ever Laughter. We had already had the treats, so it was time for the tricks…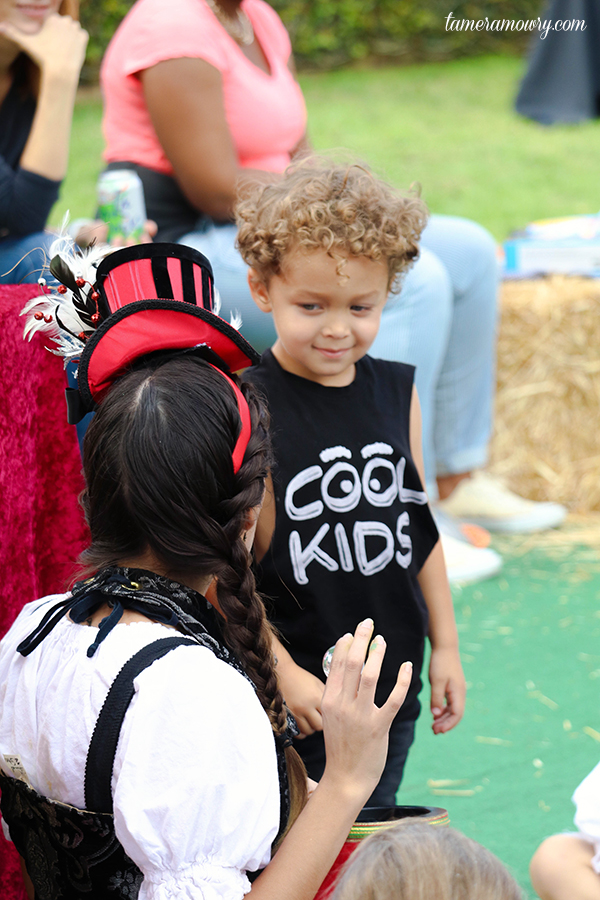 Of course Aden got to participate in the fun. It was a huge hit and these guys are so talented.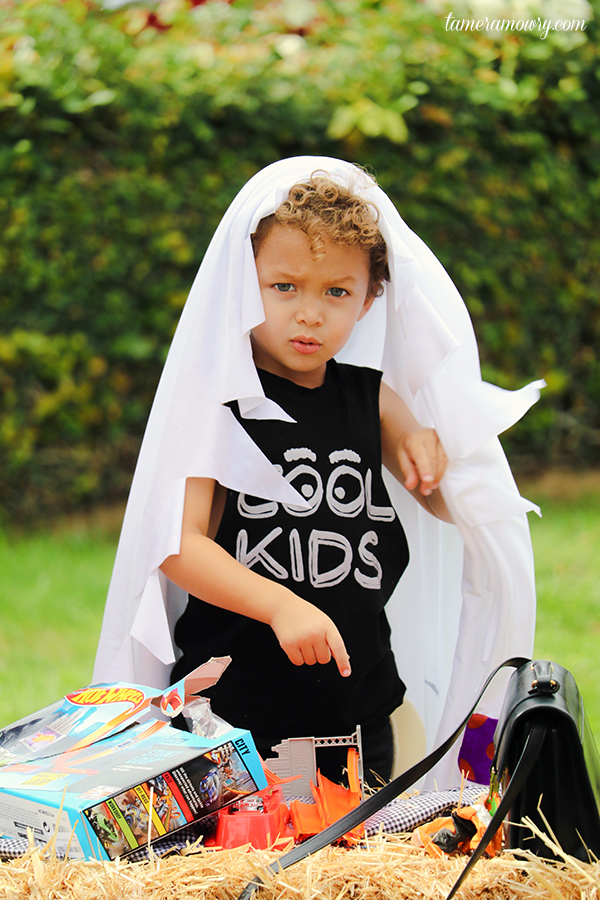 Like I mentioned in Part 1, Aden wasn't feeling his ghost costume when it came time to actually dress up for the party. But it finally made an appearance!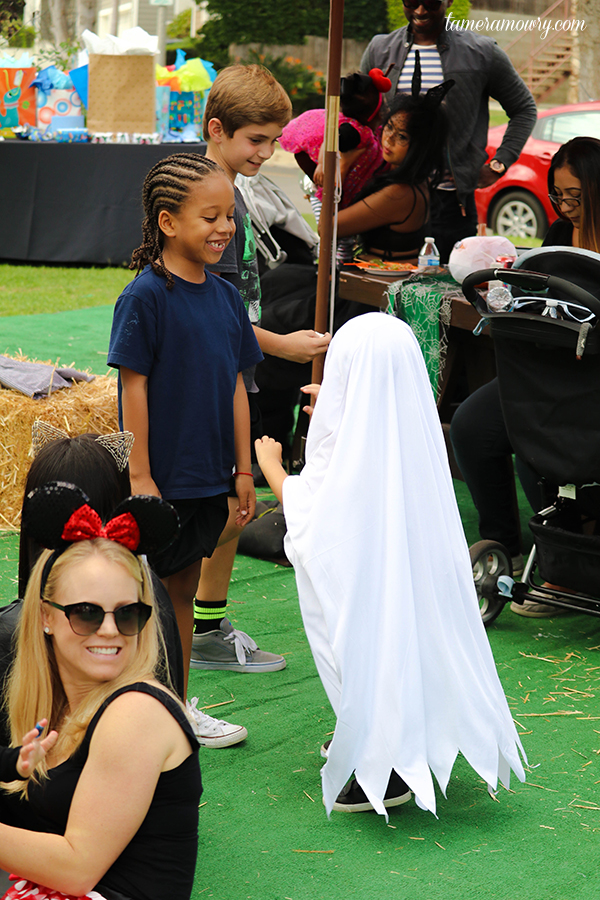 Boo!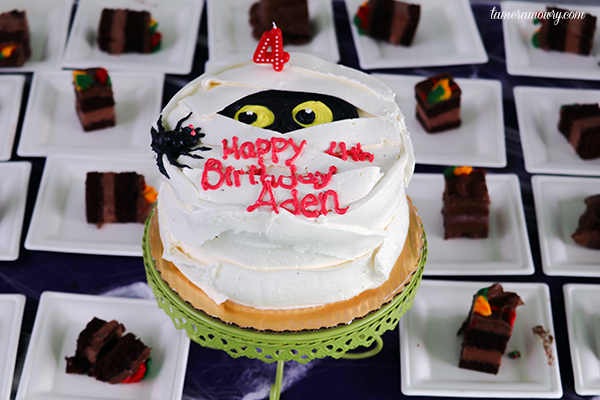 One of Aden's favorite parts of the day was cake time.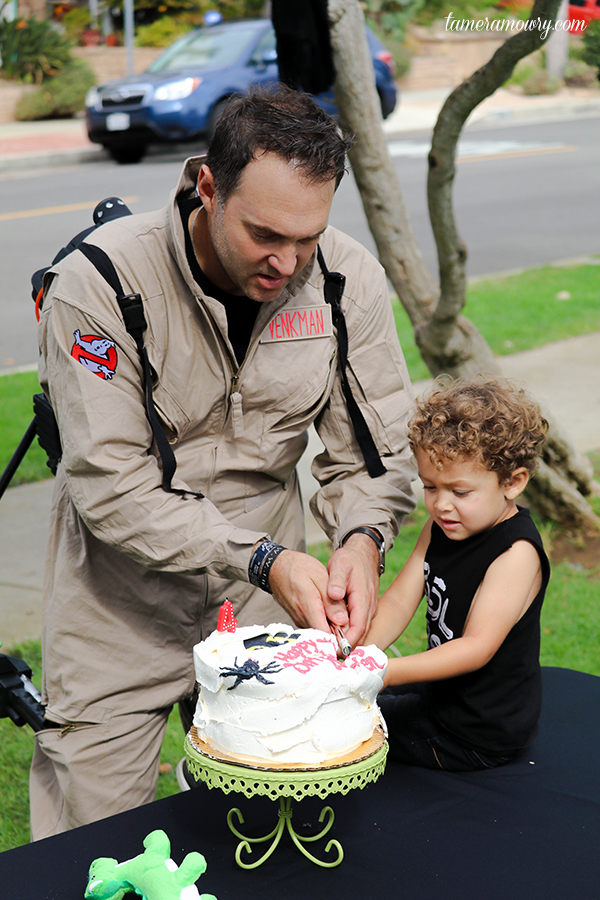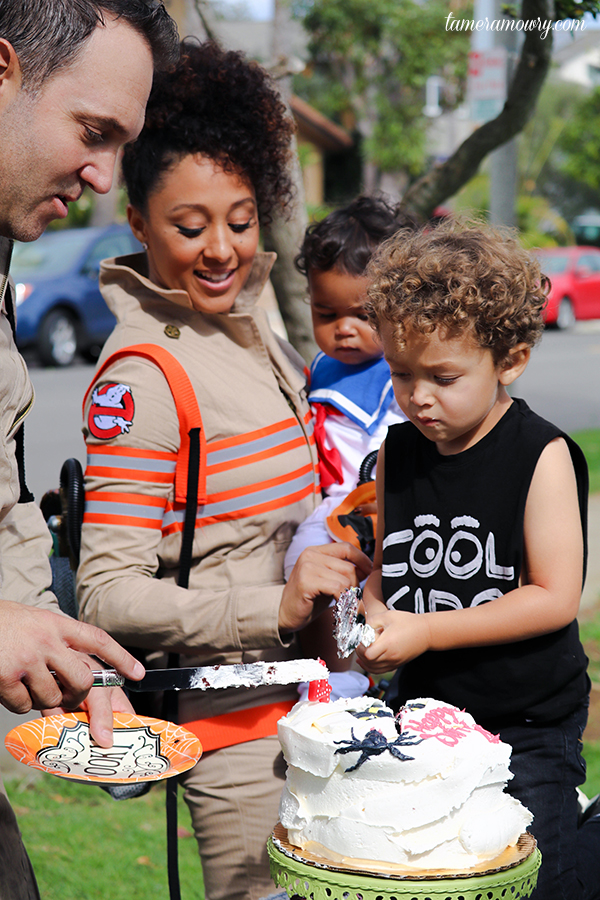 Cake cutting is very serious business.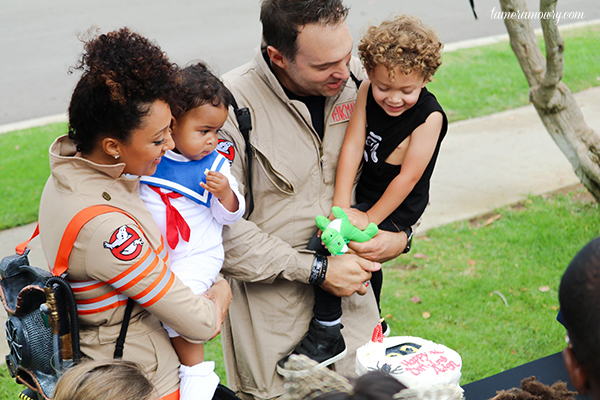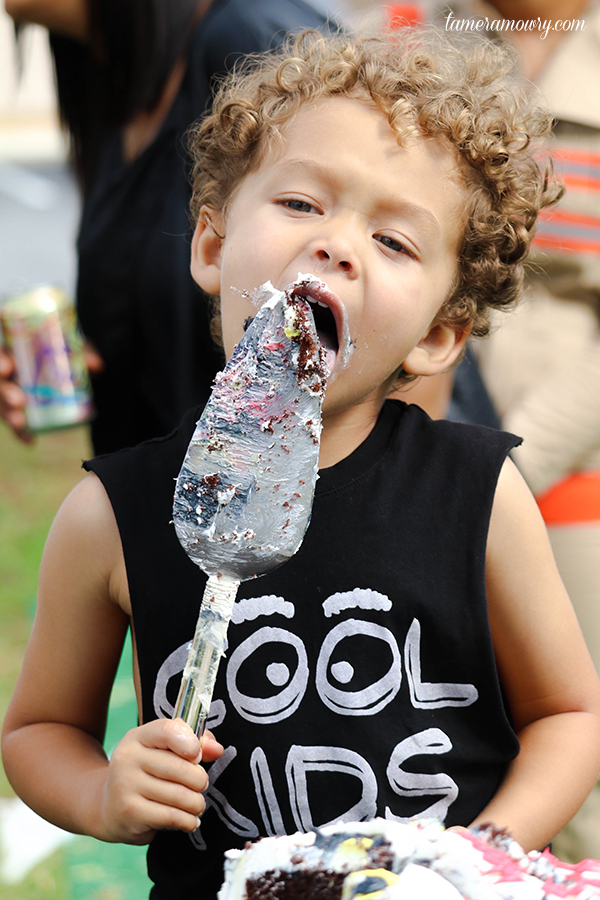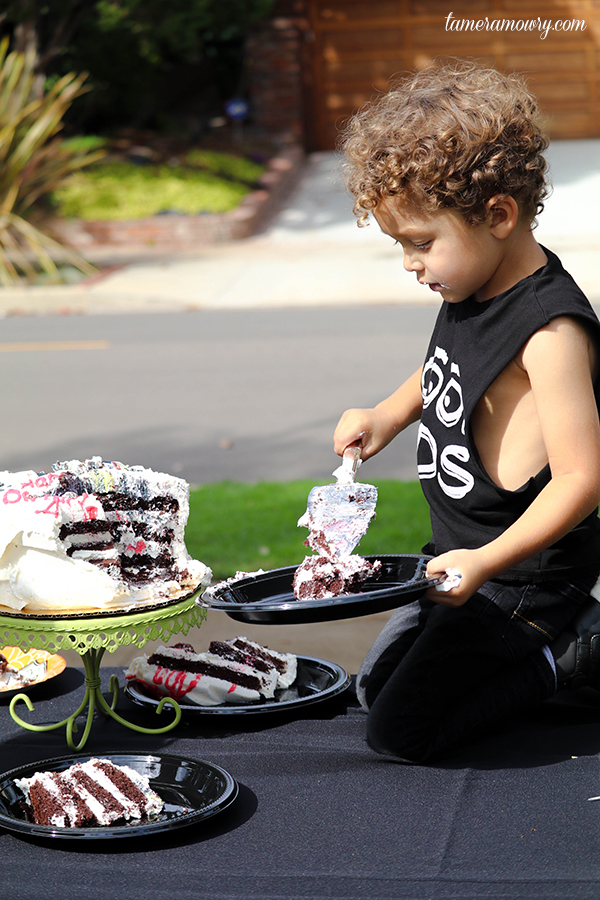 And yep, the cake was as yummy as it looks.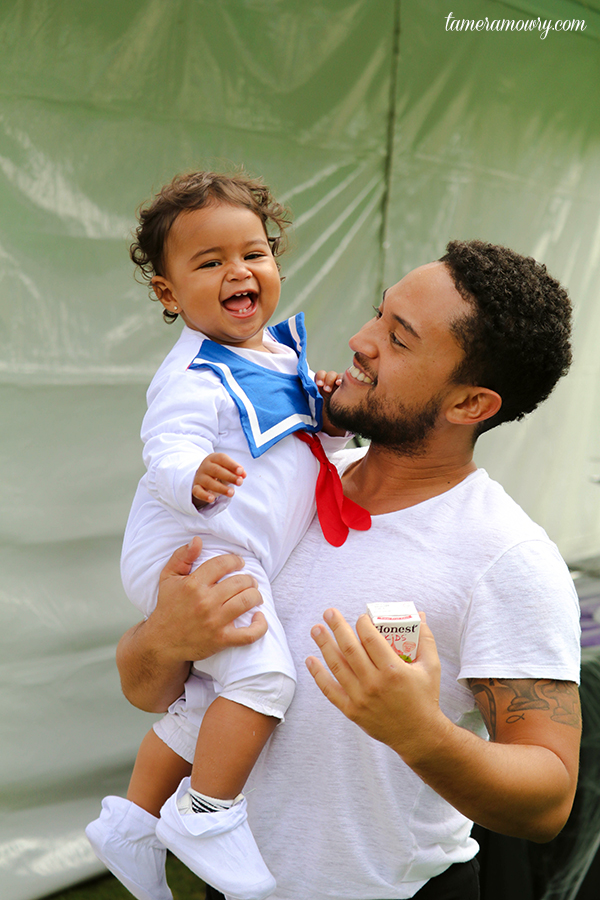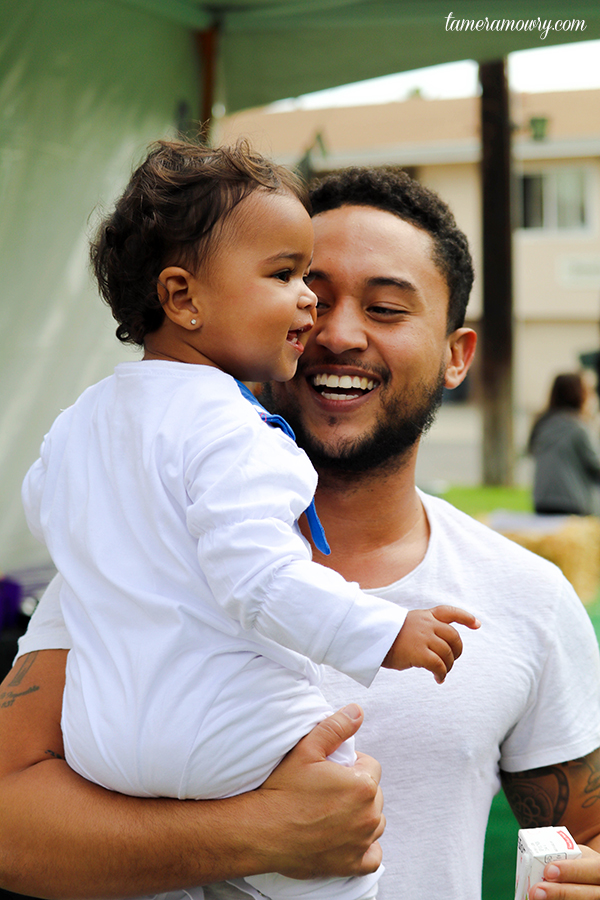 Safe to say Ariah and the rest of the fam had a fantastic time at the party too. Love, love spending time with everyone–thanks to all who came out! See the first part of Aden's party here.
Xx,
Tamera