Has the craziness of the new year hit anyone else yet? It's quite a transition, getting back in the swing of things after a good, long holiday season. With a schedule as busy as mine, I've had to buckle down and get more organized, and that means keeping as much info in one place as possible – anything from appointments to personal finances have to be taken care of. How to keep track of it all? Apps! I try to stick to a select few, but as promised, here's a whole list of apps to suit YOUR needs: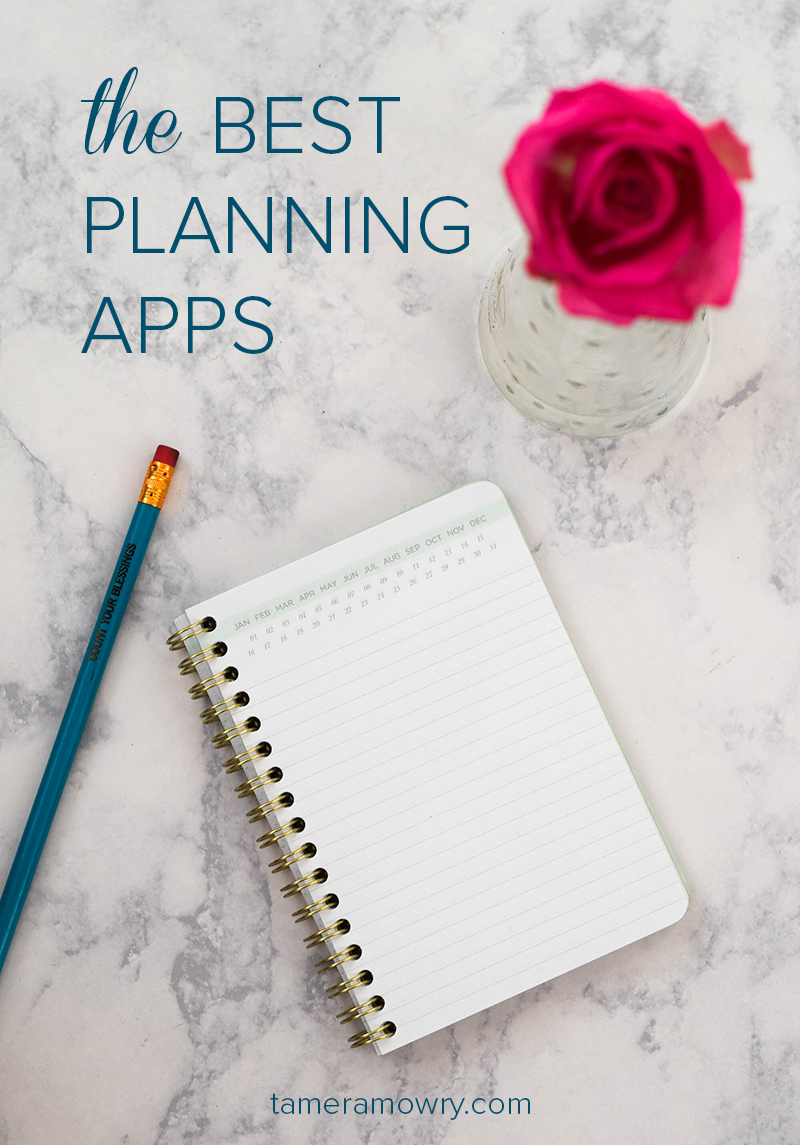 5 Planning Apps
Cozi. (iOS & Android) Cozi is an amazingly simple, yet comprehensive family planning app for iPhone + iPad that is a lifesaver for many a mom and dad. With it you can set reminders add notes – and anyone you want can access it, making it easy to coordinate with family members. Users can also access grocery and to do lists, and all together, the app provides a way for everyone to be on the same page.
Planner Plus. (iOS & Android) Planner Plus is an incredibly detailed planning app. You can sync up multiple calendars, put in any event or task's timeframe (great as a time management tool), prioritize, set reminders, add as many notes as you want, and a ton more. You can even search records and view items however's easiest. There's a free version + a paid version ($4.99-6.99) that has full features.
Mint. (iOS & Android) Mint is a trusted personal finance app that you can sync your bank account to and take the stress out of managing your money. Like most of these organization apps, it pulls all your finance info together in one in a clean and simple layout that's easy to understand. It helps with budgeting, bill pay, saving and more.
Yummly. (iOS, Android, Windows) Yummly is a big deal in the meal planning world, and I can see why. The whole process – finding new recipes, shopping for food and preparing it is all much more convenient and exciting with this app. Users can set preferences for customized recipes (good for picky eaters or those with dietary restrictions), and another cool feature is the ability to see what you can make with the ingredients you already have! If you're a committed foodie, you'll love that you can share recipes with the app too.
Any.Do. (iOS & Android) Now this one will make any list makers day! Any.Do is all about tasks and to-do lists. Plan anything from shopping lists to vacations and family tasks with features like goal setting, collaboration (with spouses especially), synced up files (like Dropbox and photos), storage for ALL your lists and even voice entry. More than just a planner, you can break down each moment of your day – something that comes in handy during especially busy times. Users can also get a business version that helps you manage tasks with a team.
Would you use an app to plan your day?
Xx,
Tamera