Happy Monday! Are you ready for the next Real Talk topic of 2017? (If you've missed some of my past posts, you can find them all here.) You may have heard me say the phrase "enjoy the journey" before when talking about New Years resolutions. But this isn't just some goal that will fade, I've come to think of it as a lifestyle. Yes, the term enjoy the journey is a nice piece of inspiration, but you're probably wondering what it means to actually live it.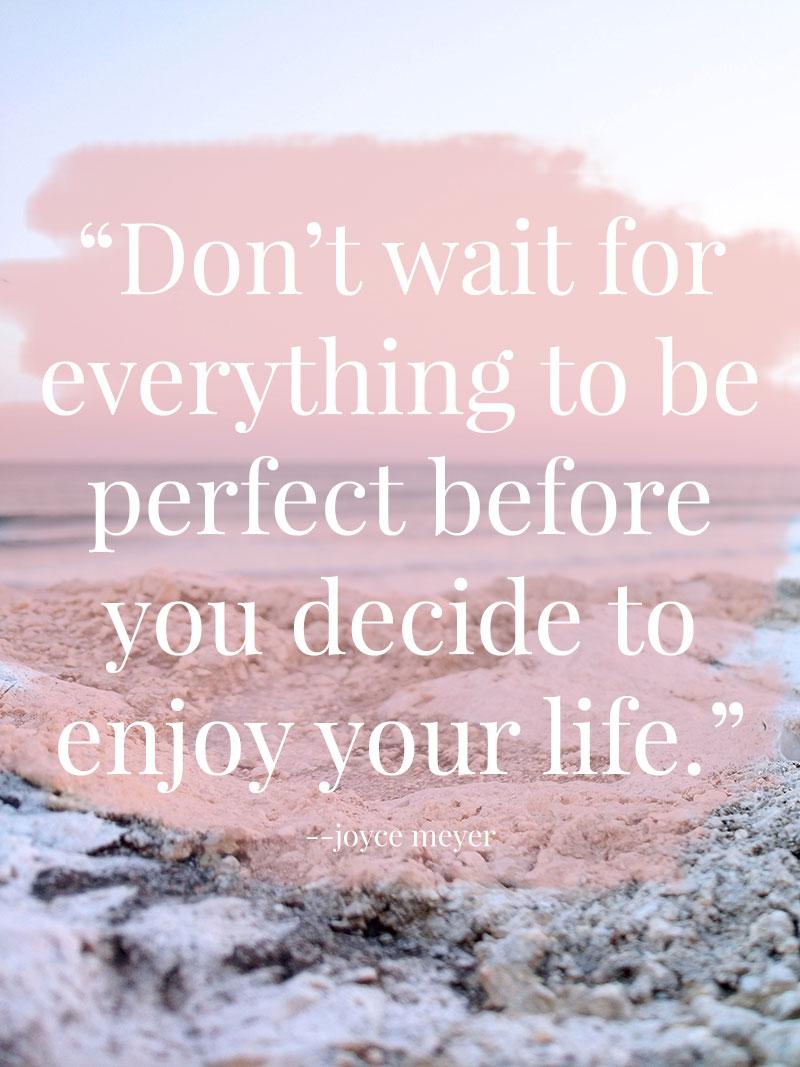 The biggest question isn't how to enjoy your journey (whatever that may be) when life is GOOD but when times are tough. Can you really enjoy difficult parts of life too? Let me tell you, no one's life is all rainbows and butterflies; no one finds success without failure, love without heartache. But enjoying the journey IS possible – it's all about maintaining that attitude of gratitude, and focusing on what is going right.
The trick is not to try to pretend that there aren't hurdles or obstacles. We all have them and they can teach us a lot about us and our convictions. Enjoying the journey isn't about ignoring our struggle, it's about embracing them as part of who you are. If you can start to respect those hard times and realize that you've learned and grown as a person because of the bumps along the road, you'll look at life from a more compassionate place.. One that is not only less harsh on others, but kinder to yourself too.
Once you make peace with the fact that struggles are part of the journey, you let go of the impossible expectations that seem to always lead to disappointment (you know the ones). You learn to be content with every part of the road because it led you to this moment. Thinking of life in this way always lifts me up when I'm down, and I hope it does for you too! It's so empowering to know that no matter what, there's something to take from each experience we have.
"Don't wait for everything to be perfect before you decide to enjoy your life." – Joyce Meyer
What does enjoying the journey mean to you?
Xx,
Tamera