Are you guys feeling ready for Thanksgiving? Holidays stir up a lot this time of year – we're excited to be in the company of those we love, many of which we don't see as often as we wish we would. If you're hosting, you're also likely heading up a gathering for people of all ages, making it tough to cater to everyone's needs – literally. Even the most casual gatherings come with at least some pressure, so I really wanted to tackle ways to truly make the most of the holidays we wait all year to enjoy – both for your guests AND you: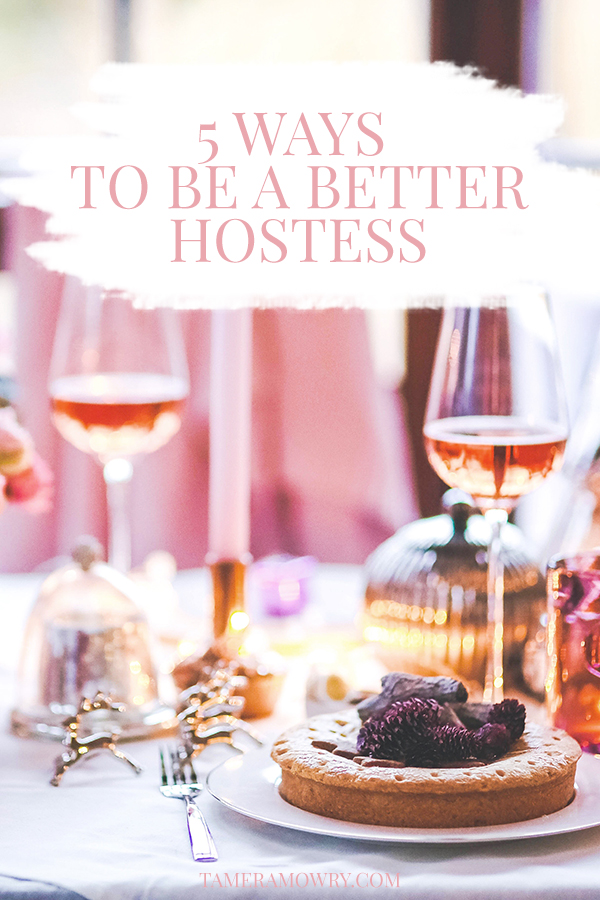 5 Ways to Be a Better Hostess
1. Learn from years past. Even if you didn't host the last holiday gathering, you can think back and consider what stood out to you. What were the highlights? The near-disasters? Use those as a basis for planning your own party, before you dive in.
2. Don't overexert yourself. Ask for help if you need it. I know some people really struggle with this – it's so easy to think because you CAN do it all you should. In reality, people are often ready and willing to help – sometimes they just don't think of it at first.
3. Keep expectations in check. Going off of that last point, it's important to know what you're getting into. Remember, you probably know at least most of your guests pretty closely, right? …Don't get too caught up in the planning that you forget what type of get together THEY like to attend. Keep it realistic!
4. Try something new. That said, the holidays only come around once a year. If you've been eyeing a tutorial like my DIY place settings or a recipe I've shared, now is the time to go for it! Do a trial run before the big day to work out kinks and get confident.
5. Keep it in perspective. Remember, when people look back on this event, they're going to think mostly about the awesome day they spent with you – even if dessert took too long or one of the side dishes looked a little sloppy. Don't beat yourself up if things don't go according to your vision – different can be good too.
This time of year is so action-packed, and it's all about to get crazier! But all this entertaining is truly all about love and comfort and warmth – don't let anything get in the way of that.
What's your favorite part of holiday gatherings? Any tips for avoiding stress?
Xx,
Tamera