Hosting gatherings during the holidays can be a scary thought – you've got food, drinks, décor and guests to think about. And if you scroll through Pinterest for fall table inspiration like I've been doing, it can seem impossible to pull ALL that off, even for a simple dinner party. Luckily, simplicity can be beautiful this time of year, and you can actually get creative with what you already have to make your Thanksgiving or other fall tables come alive.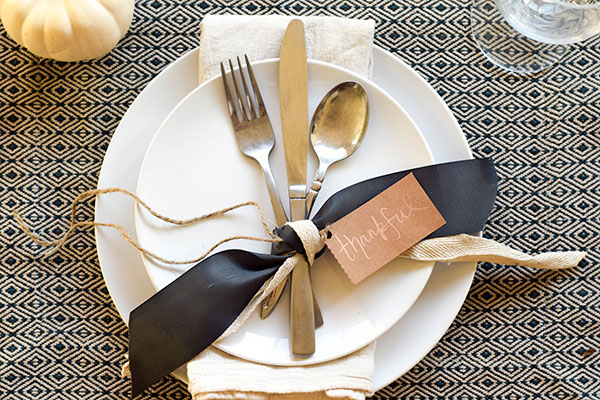 This DIY place setting looks elegant but is so easy to throw together right before an event – even while dinner's in the oven.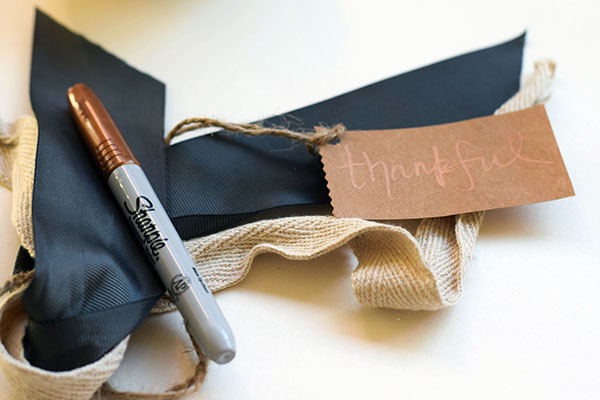 You just need a place mat, the dishware you'll be using, and your supplies: ribbon, a metallic pen, kraft paper or card stock, and whatever twine or ribbons you already have stashed away. Navy and cream make a rustic fall combo if you ask me :)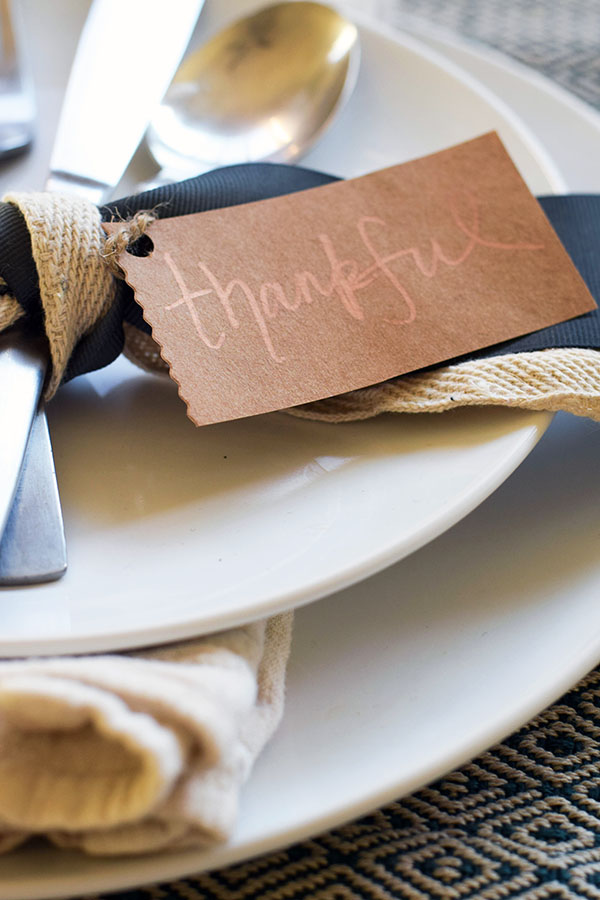 Punch a hole in the card stock (or use ready made tags) and write out your message. I like the idea of writing words like "thankful", "blessed", etc., but you can also write guests' names down if you have a lot of friends and fam gathering around the table.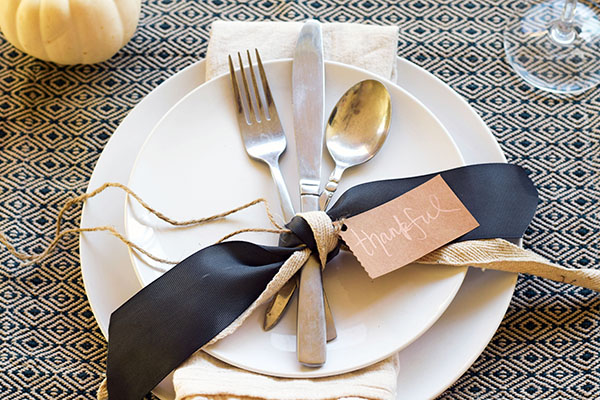 Tie the tag to a piece of twine or string and then tie it and a few ribbons around your cutlery.
It's such a simple design that really goes a long way in setting a gorgeous fall table.
Are you hosting Thanksgiving this year? Tell me about your plans!
Xx,
Tamera