If you follow me on Instagram you might've seen me post about Aden's latest summer project… Gardening! My favorite thing about the summer is all the time we get to spend just hanging out together outdoors. You don't have to go on a road trip or vacation to soak up the sun – as you know from Aden and Ariah's kiddie pool fun, it's all about getting creative and finding new ways to enjoy the season together.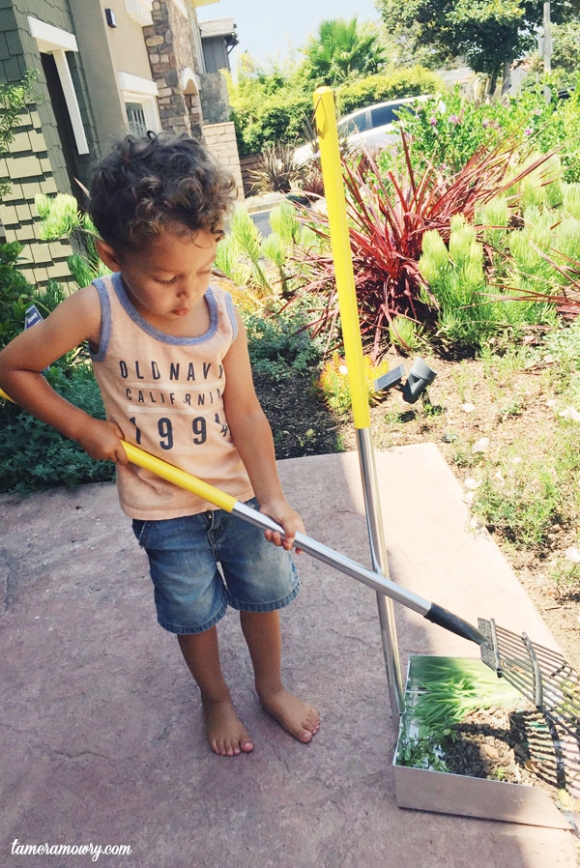 Aden is the shadow of Adam, guys. Adam is always keeping our gardens fresh and healthy, and Aden has started helping out – mimicking his every move. Kids this age just really want to be involved, and by welcoming their input and including them on household projects and hobbies, they learn from your expertise. They're so impressionable and are soaking it all in. Plus, he's getting good!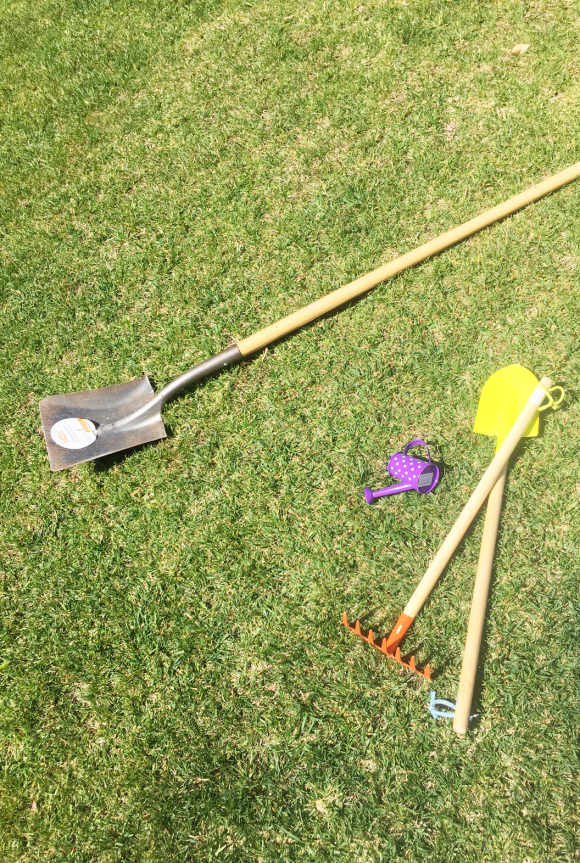 The goods. A family that gardens together stays together! We each have our own tools.
What's your favorite low-key summer activity? And how do your little ones help out around the house?
Xx,
Tamera