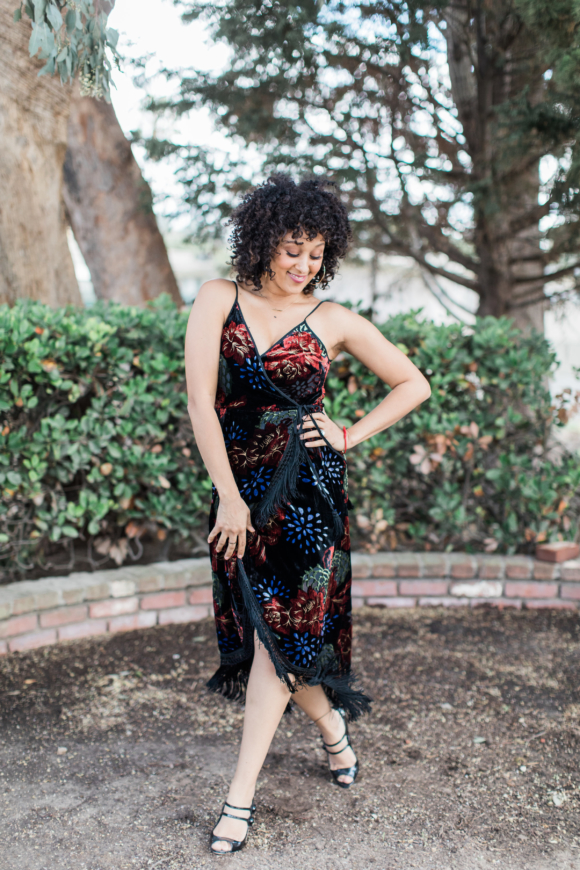 Who else gets excited to dress up for date night?! It is one of my all-time favorite things to do … There is something so fun about looking good for your partner. For my job, I have to be dressed up all the time, but I have to tell you, it's so much more exciting to get dressed up for a night out with my husband. Between work and the general craziness of life, I really look forward to when we get some time together, and have a night all to ourselves.
Nothing makes you feel more fabulous and feminine than the perfect date night dress. With Valentine's Day coming up next week, I have been really inspired to shop for some fabulous date night looks. Whether it's a soft and airy fabric, a sexy silhouette or flirty ruffle … There are so many great styles out right now!
I have narrowed down my list, and wanted to share with you guys 10 Valentine's Day inspired that I love!
Let me know what Valentine's Day date night look you like the best!
Xx
Tamera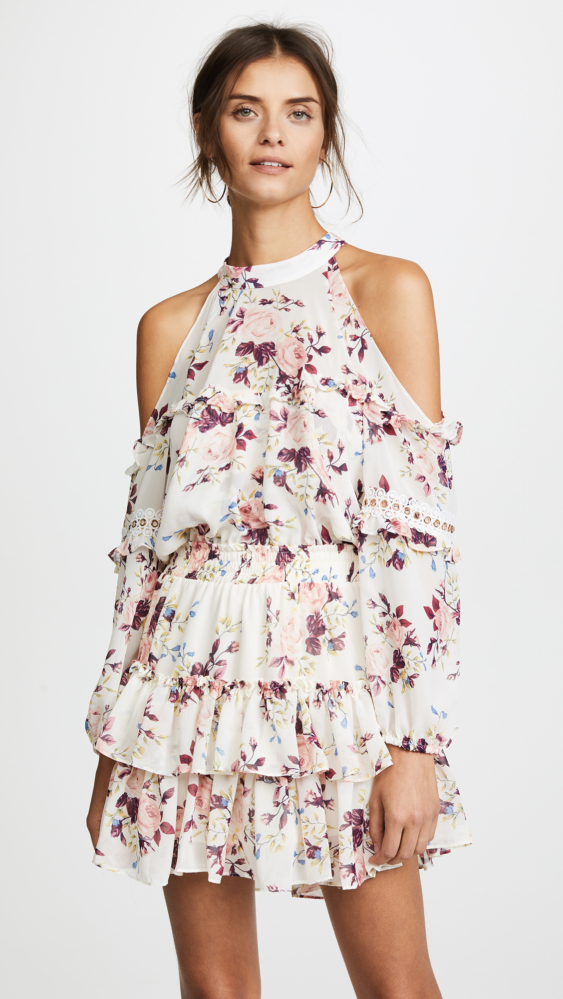 Farren Dress, MISA, $347 … This dress is flirty and fun! I love the shoulder detail, and the fact that it isn't too dressy.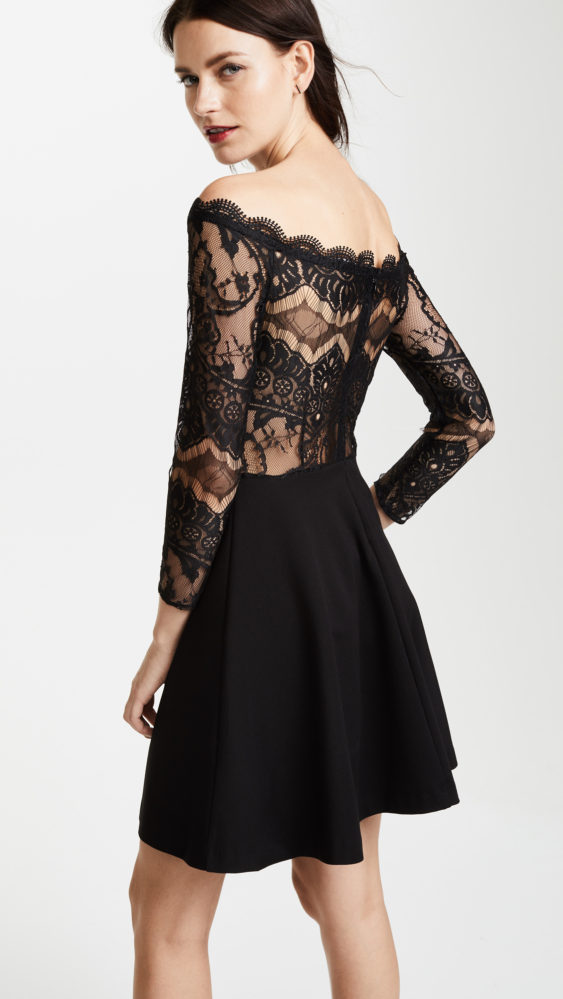 Dennett Lace Off the Shoulder Dress, BB Dakota, $110 … The back of this dress is everything! Very classy, but with that sexy lace detail.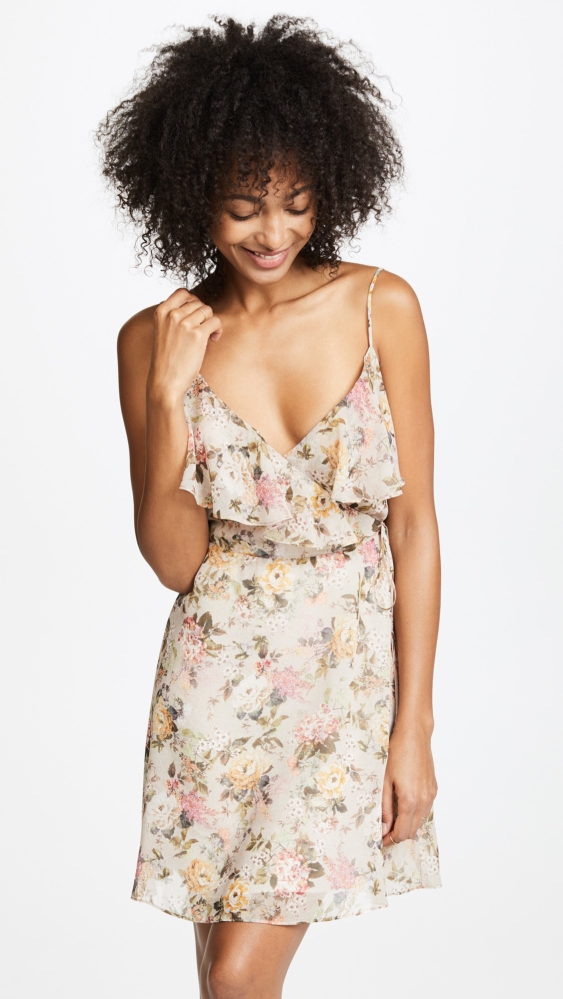 Object of Desire Dress, Bailey44, $198 … This dress is so flirty, I love it! I could also see wearing it to some kind of garden party.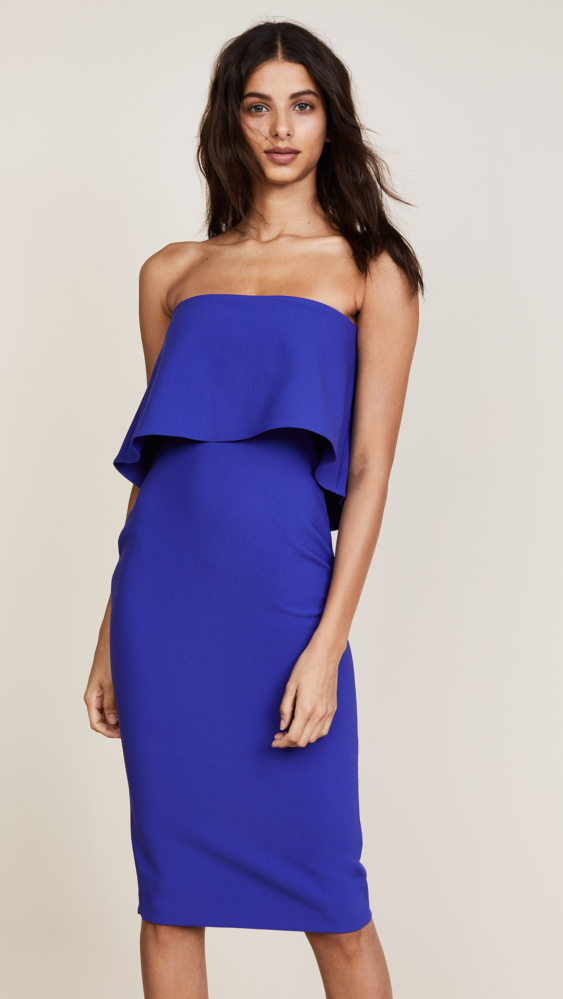 Driggs Dress, LIKELY, $124.60 … This dress could be dressed up so easily to be even more formal. Just add some great jewelry and a clutch purse for the evening.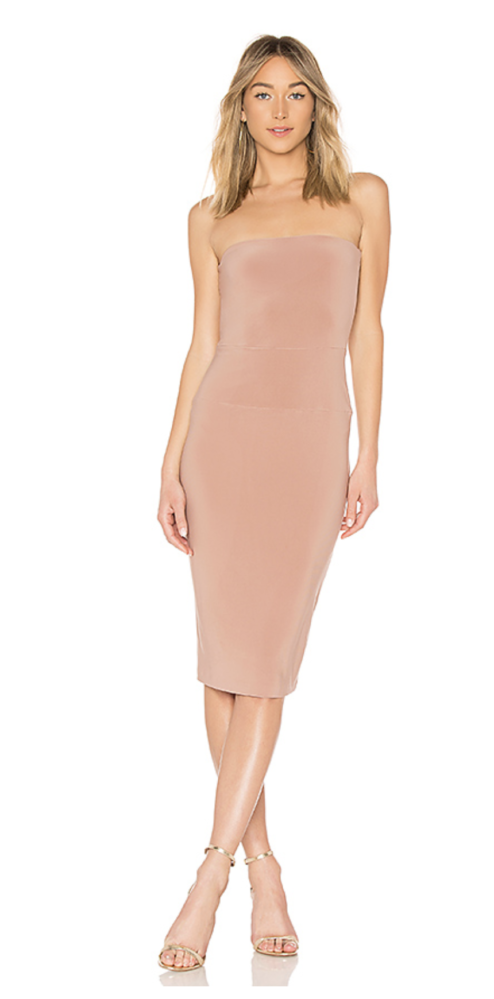 X REVOLVE STRAPLESS DRESS, Norma Kamali, $125 … This dress looks like it would be more expensive than it is. It's simple, elegant, and I love the color.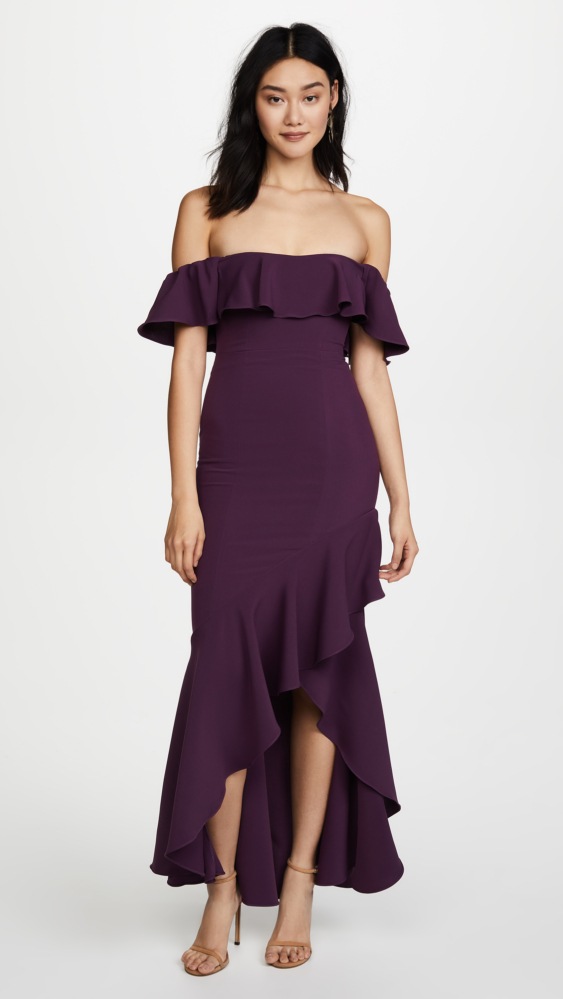 Cabrera Gown, LIKELY, $398 … The deep plum color of this dress combined with the off the shoulder ruffle is perfection! I would totally recycle this dress and wear it to a wedding!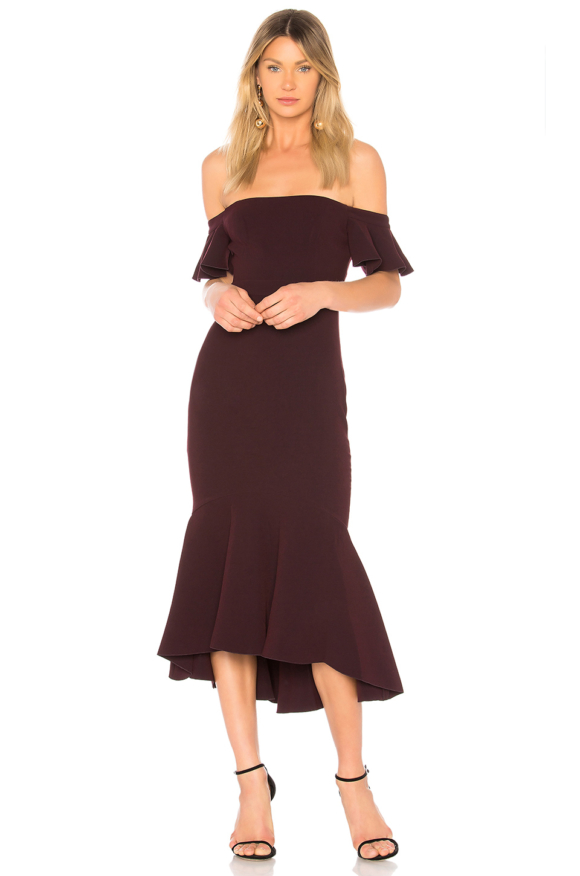 Devin Dress, Rachel Zoe, $525 … Rachel Zoe definitely knows how to make a dress! One of her pieces is a wardrobe investment.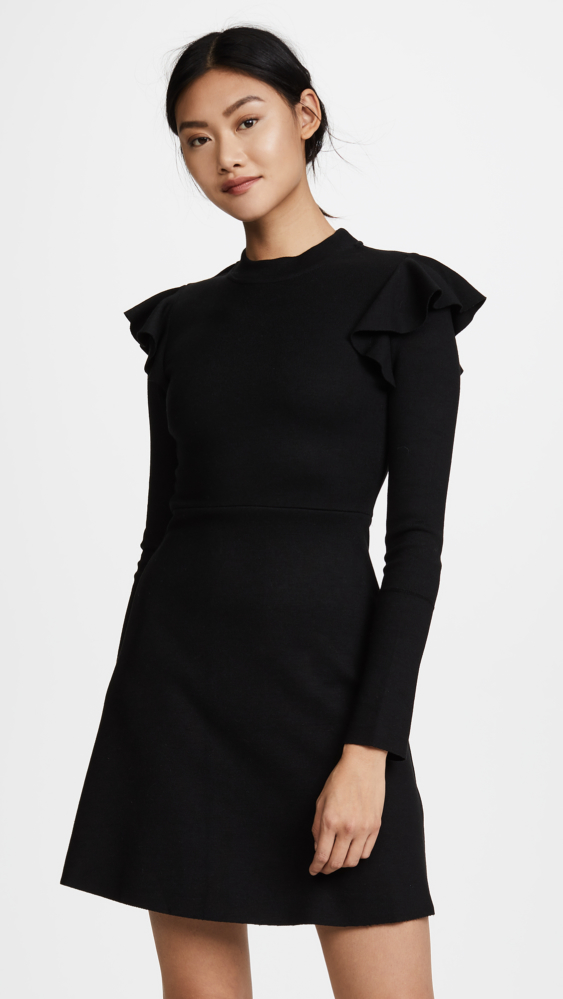 Long Sleeve Dress, JOA, $84 … I love the simplicity of this dress, especially the feminine little ruffle detailing at the shoulders. And you guys, it's $84!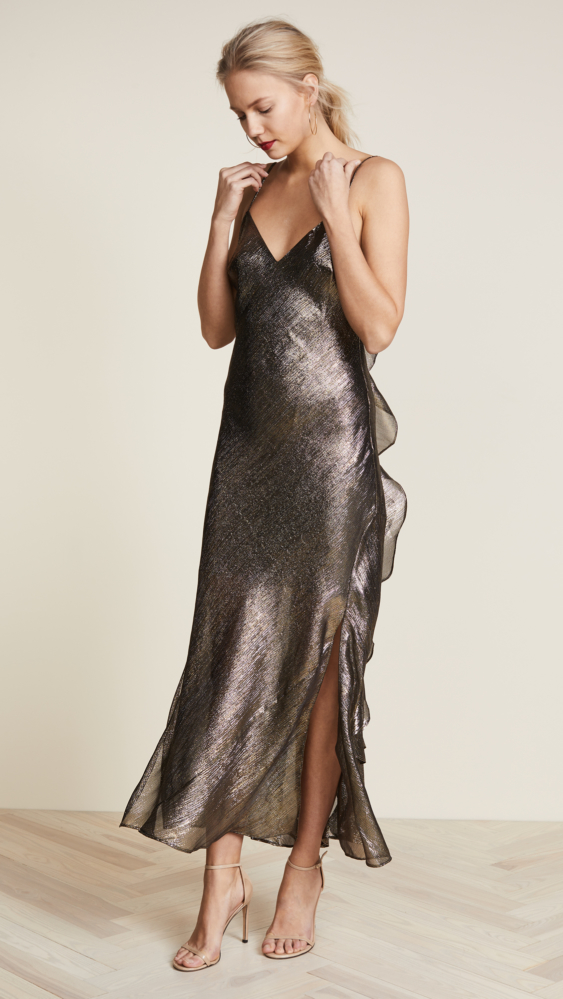 Ruffle Slip Dress, LOVESHACKFANCY, $395 … If you are headed out for a fancy date night, you can't go wrong with this dress. I love the metallic fabric!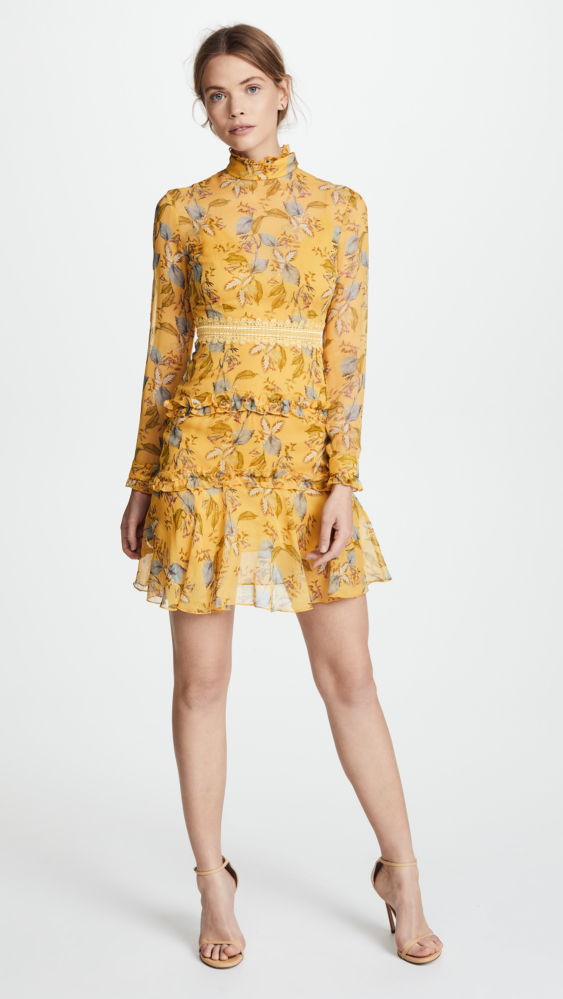 Long Sleeve Mini Dress, Nicolas, $650 … I think this dress would literally look good on everyone! The color is so flattering, and I love the floral print and lace detail at the waist.